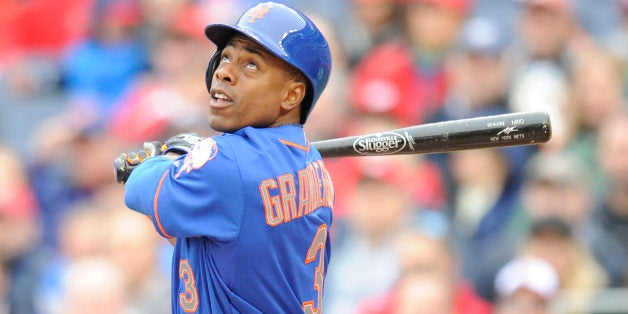 On Jackie Robinson Day, New York Mets outfielder and three-time MLB All-Star Curtis Granderson joined me on HuffPost Live. Granderson, 34, discussed the lack of black baseball players in the game today, the return of his teammate -- pitching phenom Matt Harvey, and the Mets' fans role call.
Click below to watch Granderson's take on a shortage of black baseball players.
Granderson discusses pitcher Matt Harvey.
Email me at jordan.schultz@huffingtonpost.com or ask me questions about anything sports-related at @Schultz_Report, and follow me on Instagram @Schultz_Report. Also, be sure to catch my NBC Sports Radio show "Kup and Schultz," which airs Sunday mornings from 9 to 12 EST, right here.
Popular in the Community