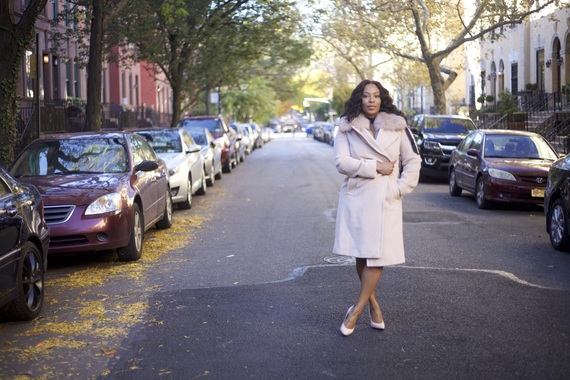 Basic black may be the official uniform of NYC. But wearing the same old dreary dark colors in winter can get pretty boring. That's why powdery pinks and baby blues are this winters new black. Yup you can totally put some spring in your winter wardrobe with colors that might usually be reserved for the spring season.
What better way to stand out in a crowd of all black everything fashionistas than with butter cup yellows, Powder pinks, and cool mints. Pastels are trending. Plus, they're an instant mood lifter to combat the inevitable case of winter blues. What's not to love?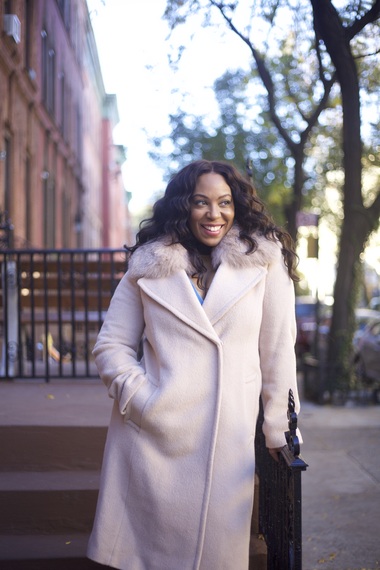 The secret to winter pastels is texture. This bright blush pink DVF coat has tons of texture. From the fabulous fox fur collar to the chic wool fabric, this coat says winter with the sweetest, softest whisper.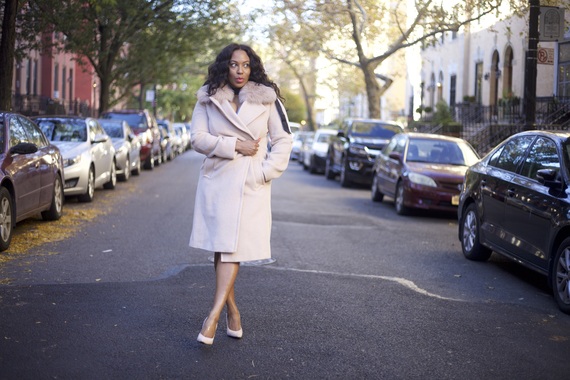 Paired with a bright baby blue Rue 107 dress in a luxurious velvet texture, this piece hugs the curves right, while brightening your day and everyone's around you.