Children love seeing everyday objects magically come to life in films like Fantasia and Beauty and the Beast, but have you ever seen custom furniture that could move itself?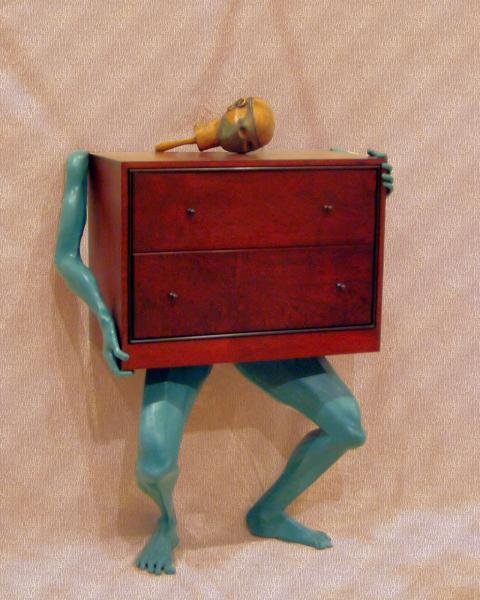 This busy fellow, one in a series of "Unspecified Figures" created by Randy Weersing Furniture Designs in collaboration with Tim Neun Fine Furniture and sculptor Michael Randles, would certainly nod and greet you if he could remember where he left his head. These works can be custom designed as functioning chests, media cabinets, bookcases, and, of course, works of art for your home.
For the young at heart, custom furniture makers can create whimsical yet functional furniture sculptures that will bring a sense of life and motion to any room. Be our guest and enjoy these diverse works from the CustomMade galleries that seem poised to walk, sidle, dance, or crawl across the floor (or other surface).
"Wood You Dance?" This dashing little maple table with an impish smile by Hammond Bay Furniture Studio has designs on that voluptuous yet elegant sofa. Could it be the start of something special? (Now you know where sofa tables come from).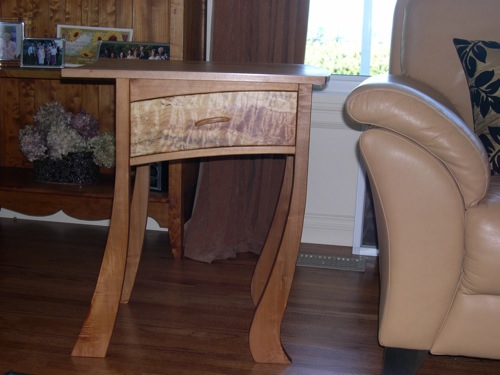 The award-winning Honduran mahogany Queen En table by Mark Newman Design in Wood is "sexy, humorous, and thoroughly modern in its celebration of dance" yet rooted in Queen Anne and Chippendale style.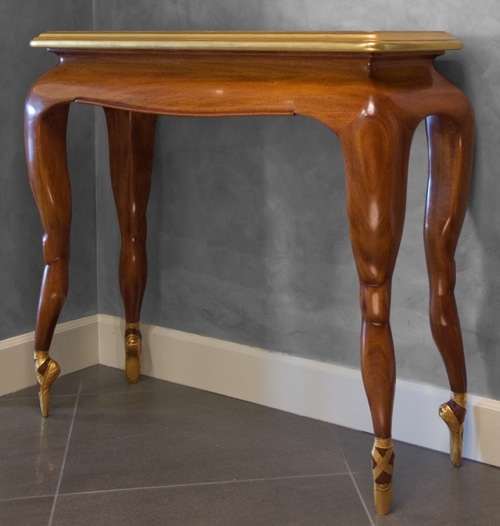 Chairs have arms that can be brought to life, too, in custom designed anthropomorphic furniture. This sculpted chair by Chrysalis Woodworks has carved hands depicting the gestures of classical Indian dancing and carved feet painted with traditional costuming and decorated with real ankle bells.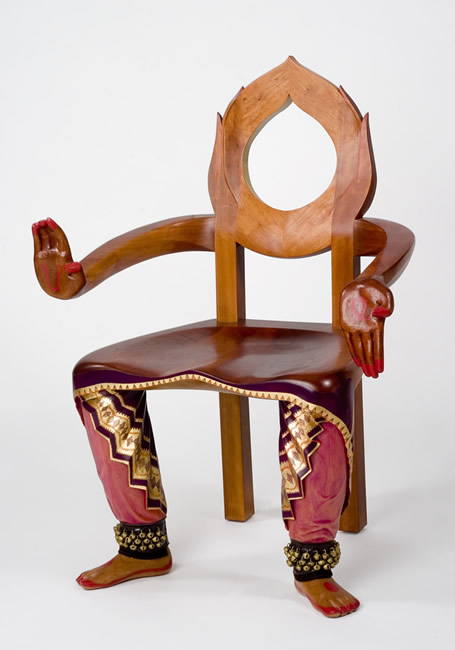 We share the world with many wonderful creatures with many, many legs. Sometimes they can drop in on us unexpectedly.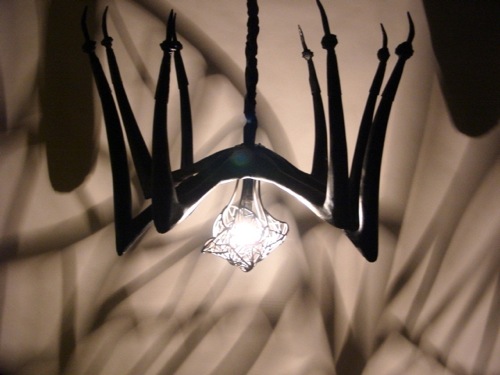 This spider chandelier by Michael Wilson Designs, with eight metal claws on the tips of its eight hand-carved solid walnut legs, is perfect for setting the mood when you're having guests for dinner.
Your can bring your custom furniture sculpture ideas to life through the CustomMade "Get it Made" project board. Post your ideas and have artisans interested in your project contact you.
REAL LIFE. REAL NEWS. REAL VOICES.
Help us tell more of the stories that matter from voices that too often remain unheard.