'Tis the season for a deluge of holiday cards to flood your mailbox. After the twentieth "Seasons Greetings" card hits, they all start to run together. If you're looking for a holiday card that will stand out from the pack, we've got you covered. Here are the best shops to suit your creative card needs.
Be sure to keep in mind that for customized cards, sellers may need extra time to complete your order. Read their policies to find out how early you should get started.
Ink Lane Design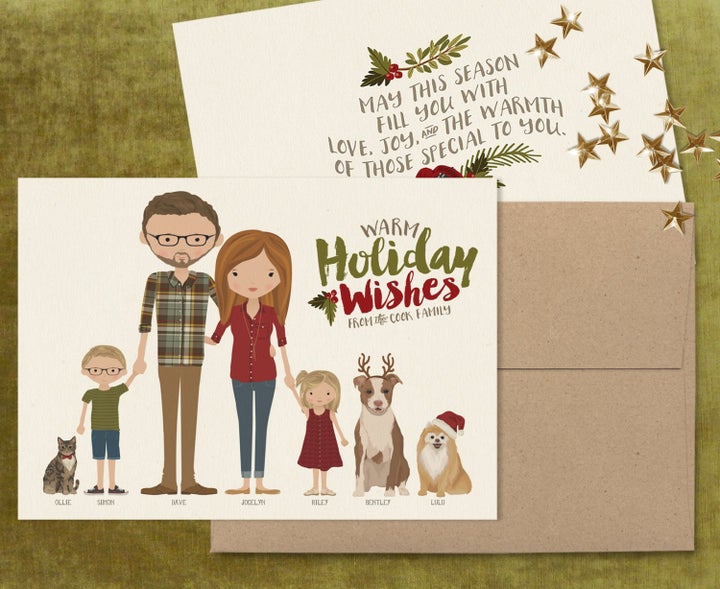 Get an illustrated family portrait from Etsy shop InkLaneDesign for a unique twist on the classic holiday card! Send over the number of family members and pets you want to feature, along with a family photo and any outfit requests for your cartoon.
Prettiest Print Shop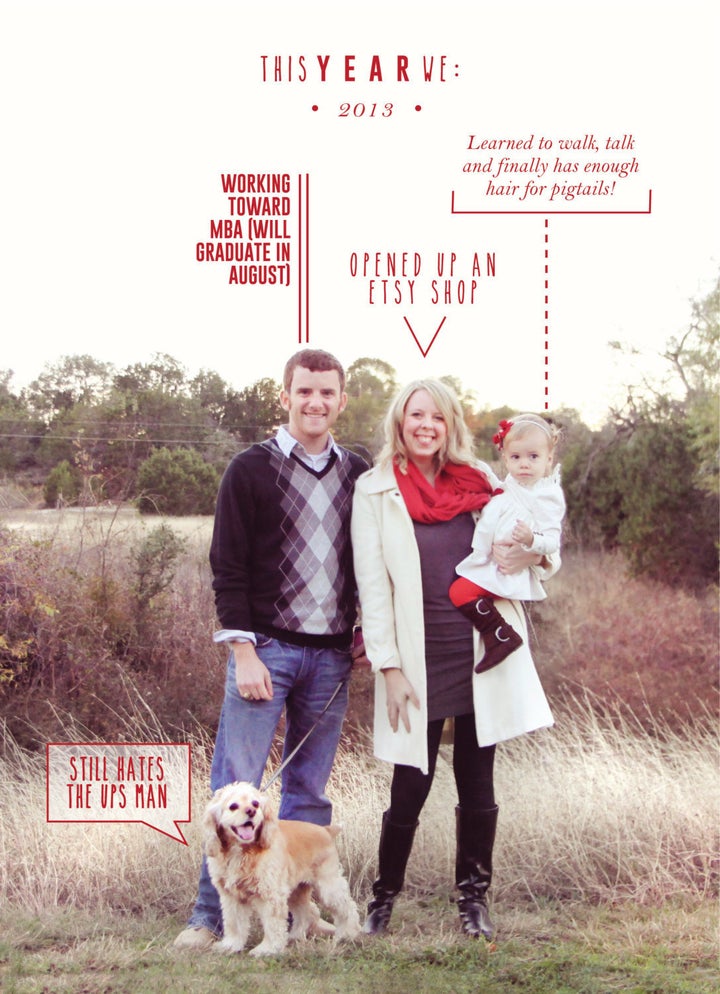 This Etsy shop will add fun illustrated updates to your portrait, allowing you to keep friends and family posted on the latest news. You can send Prettiest Print Shop your photo, information and desired color scheme and they'll create a proof for you.
Miss Design Berry, Inc.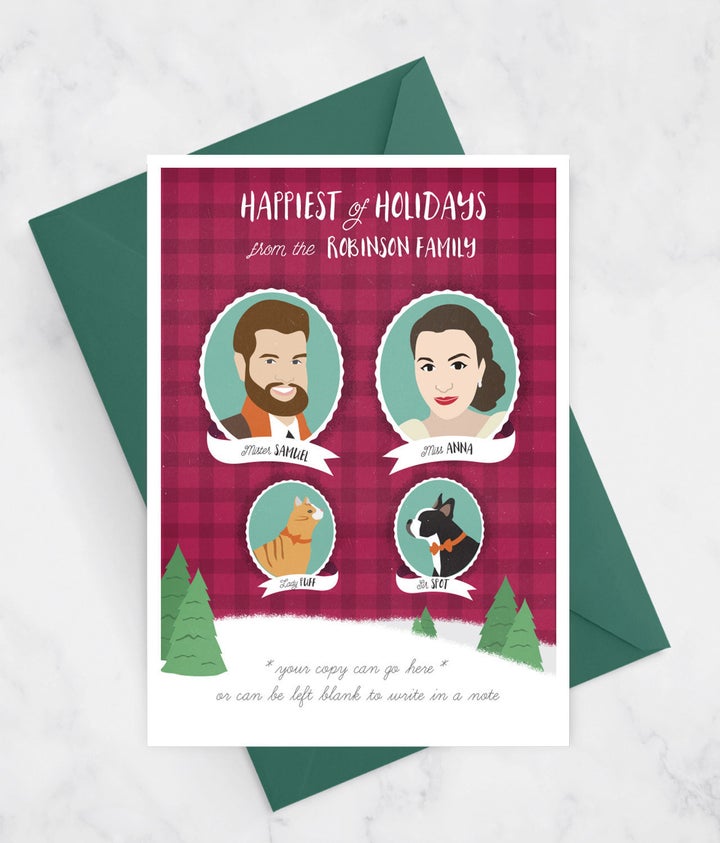 Miss Design Berry, Inc. is an Etsy shop that will create a custom cartoon portrait of your family. This design offers enough space for you, your partner and two other family members, whether they be children or pets. Send over your photos and desired wording and this shop will send back their design.
Plume Designs, LLC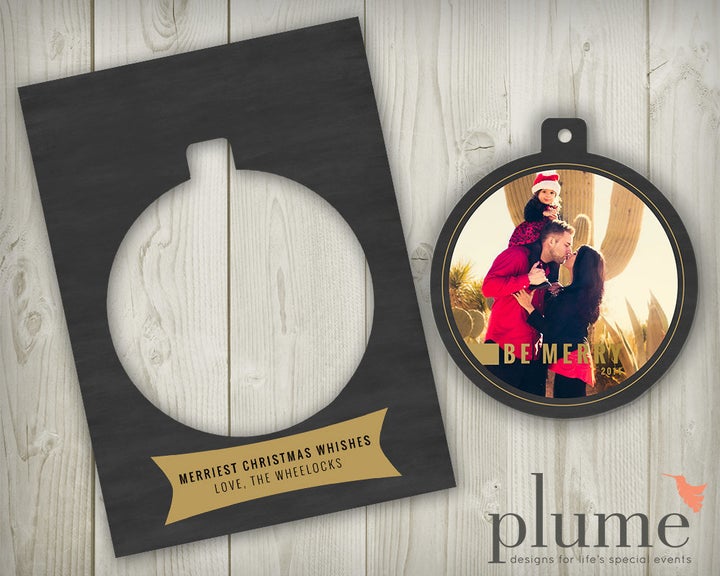 It's a holiday card and a Christmas ornament all in one! Just send this Etsy shop your photo and text selection and they'll have a proof to you within one or two business days.
The Museum Of Modern Art Store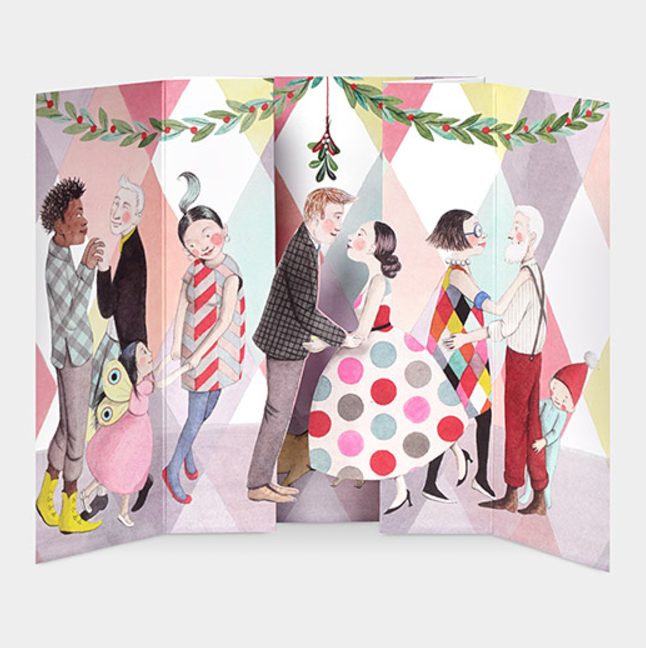 If you prize design over everything, The Museum of Modern Art Store should be your first stop for holiday cards. While you won't be able to create a customized card, these 3D masterpieces won't be like any holiday card your friends or family have ever received. Keep in mind, these cards are a bit pricey if you're looking to send in bulk.
Moo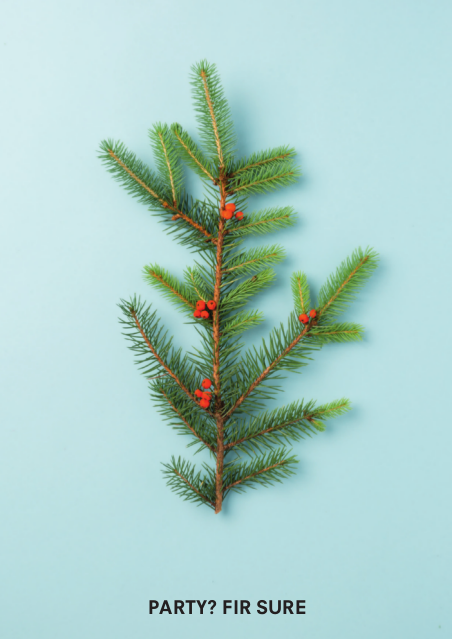 Looking for a minimalist holiday card design? Check out Moo. Moo is a printing company that does business cards, stickers, etc. But their holiday card selection is simple, striking and easily customizable.
Society6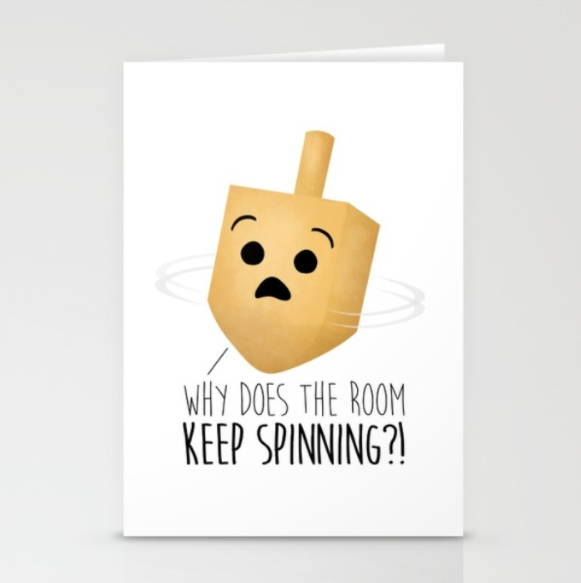 Society6 is a one-stop shop for all your hilarious holiday needs. If your aim is to make your friends and family chuckle this holiday season, pick up a card from Society6 shops like A Little Leafy or MJIllustrates. And don't forget your White Elephant gift!
The Huffington Post may receive a share from purchases made via links on this page.
Related