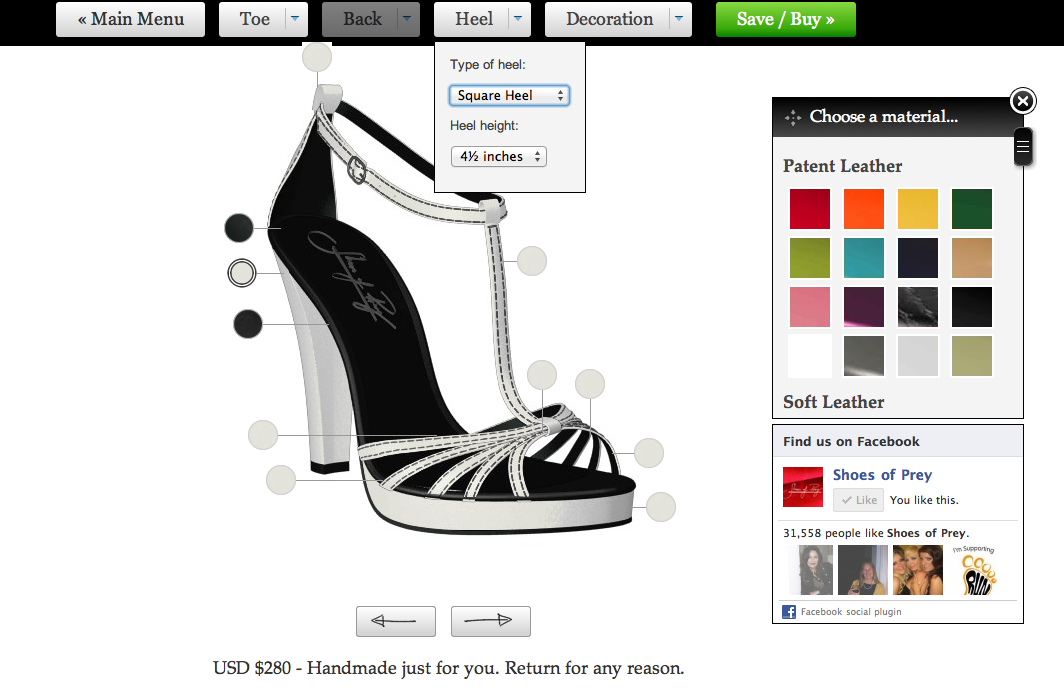 With the Internet and our increasingly globalized society, customers are demanding customization as the standard. Have it your way is no longer just the motto for Burger King -- it's the motto for online commerce.
Many companies have embraced this and are supplying this customer demand through product customization, crowd sourcing or building a marketplace for custom goods. Below is an example of an outstanding company using customization to attract customers in each category.
CUSTOM MARKETPLACE: CustomMade.com
CustomMade.com is an online marketplace that "helps you find makers for custom projects." Most of the projects are home- or jewelry-based but the idea is that you could find any maker for the project of your dreams. What is fantastic about CustomMade.com is that you could absolutely love a dining room table you find in a store but it might not be able to fit it into your studio apartment in New York. At CustomMade.com you could upload a picture of the table, the specs to fit within your tiny studio, and your budget and get bids from makers in your area. You can also read the stories of the "makers" and see some of their projects in progress to get inspiration.
CUSTOM PLATFORM: Shoes of Prey
ShoesOfPrey.com is a custom high heel company where you can customize many different aspects of your shoe. You get to choose which style of shoe you'd like to customize and in the interactive website decide what parts of the shoe will be which different color, fabric or texture. The site renders the image of your designed shoe as you're designing it so you can decide if a gold sequin shoe really does look nice with a black and white polka dot heel (I tried -- it doesn't). With pricing ranging from $140-330 the shoes come at a fairly reasonable price for a shoe made by you, exclusively for you.
CROWDSOURCING: Cut On Your Bias

CutOnYourBias.com is a new site that just launched which partners with famous designers and allows the crowd to direct the design over the course of a voting period. You can usually pick from a few silhouettes and a couple of different colors or patterns. Based upon what is popular with the crowd the final and winning design actually goes into production and up for sale. If you have ever wished you could have a designer piece in a different color now you can (as long as you convince all your friends to vote for your favorite combination). Pricing is dependent upon the designer.