The number of connected devices on the Internet will exceed 50 billion by 2020, this according to Cisco. By 2022, 1 trillion networked sensors will be embedded in the world around us, with up to 45 trillion in 20 years. The number of devices connected to IP networks will be three times as high as the global population in 2021. According to Boston Consulting Group (BCG), B2B spending on Internet of Things (IoT) technologies, apps and solutions will reach $267B by 2020. One of the key growth drivers for the Internet of Things will be smart homes.
"In 2016, 80 million smart home devices were delivered worldwide, a 64 percent increase from 2015, according to IHS Markit. 2017 will be the year of the smart home because the companies behind the technology will be smarter about educating their consumers." — CNBC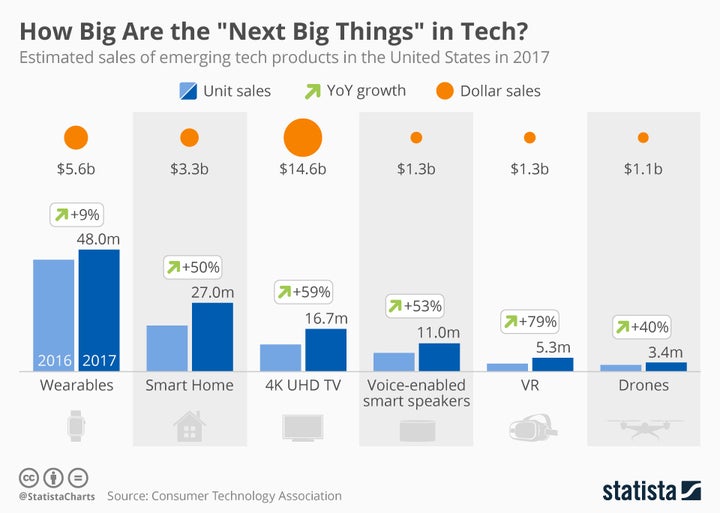 The smart home emerging tech products is estimated to be $3.3 billion market in the US in 2017. Smart home refers to a house in which a number of Internet connected devices and appliances designed to save money, time, and energy. The global smart home market is forecast to reach a value of more than 40 billion U.S. dollars by 2020. The U.S. has the highest smart home penetration rate, followed by Japan and Germany.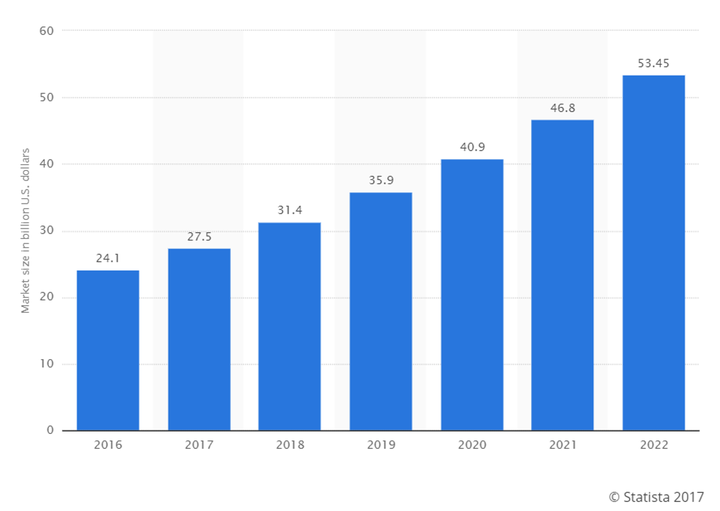 Most people who are familiar with smart home products may be aware of the Nest Thermostat. But when it comes to the best smart thermostats in the market, it is Canada's Toronto based ecobee thermostat that is the top pick - named the best smart home device of 2017.
To learn more about the Internet of Things industry, smart homes futures, the intersection of IoT and artificial intelligence (AI) and the tech startup scene in Toronto, Ray Wang, CEO and founder of Constellation Research, and I invited ecobee's CEO, Stuart Lombard to join us on our weekly show DisrupTV.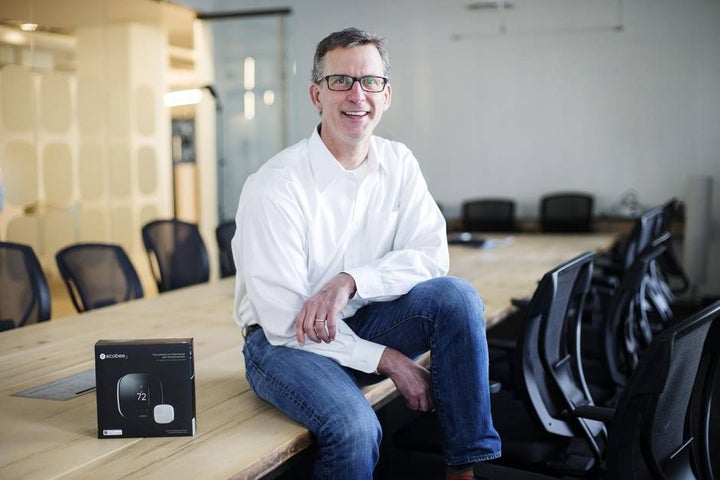 Stuart Lombard is the president and CEO of Toronto-based ecobee, a WiFi enabled smart thermostat for residential and commercial applications that are intuitive to use and beautiful to look at. And with built-in Amazon Alexa Voice Service, and world class customer service with incredible net promoter score, ecobee solutions are the answers for the smarter home. A born innovator, Stuart Lombard's destiny was set by the age of 12 when he began building a foldable canoe that could be carried around in a briefcase.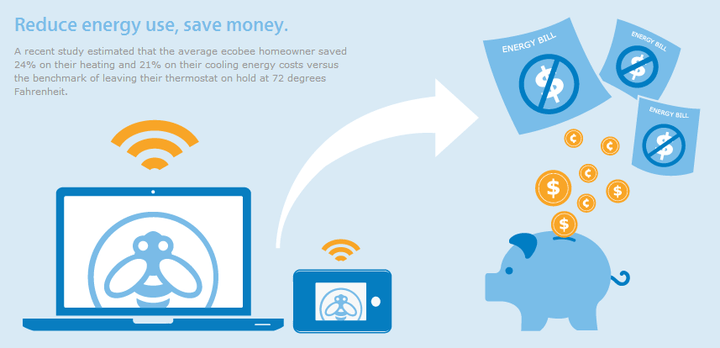 "Why ecobee was born? Before founding ecobee in 2007, Stuart Lombard was on a mission to reduce his family's carbon footprint and save money. He found a lot of ways to conserve energy but most were complex and costly. However, he discovered that heating and cooling made up the majority of his home energy use. So, he tried a programmable thermostat. It turned out to be really complicated, even for someone with an engineering degree. And, unreliable. When Stuart and his family came home one winter day to find their house freezing, they'd had enough. He knew there had to be a better way and decided to build his own thermostat. A truly smart thermostat, that was easy to install, smart enough to deliver comfort, conserving energy and pay for itself in energy savings. That day, ecobee was born."
Here are the key takeaways of our conversation with Stuart Lombard, CEO of ecobee:
1. For purpose-driven companies, the journey is the reward - Lombard reminds us that starting a company is about a journey. While on this 10 year journey of building a successful company, ecobee had two aspirations: 1. build a company that employees and customers would admire, and 2. have significant impact on our customers and our environment. ecobee continues to follow this north star, guided by these two aspirations. and consistently delivering on their promises.
2. Successful companies measure customer advocacy - ecobee's net promoter score (NPS) is at 70 - ecobee's NPS is at top 1% of consumer electronic companies. ecobee is able to compete against much bigger companies like Google and Honeywell, and win because the incredibly strong customer advocacy score. Lombard and his team are very proud of the strong and positive customer feedback.
3. Startup success is about tenacity and resilience - Lombard reminds his team that success is about focus and delivering value to customers. Doing your job is about focus on building a great, quality product and delivering amazing customer service. ecobee has 36% market share and is partnering with Amazon, Apple and Samsung to build a fantastic solution with an exciting future innovation roadmap.
4. Artificial Intelligence (AI), machine learning, and voice recognition technology will have an impact as large as the Internet - Lombard spoke about how AI will help bring convenience to our customer's lives. The combination of AI and IoT will help anticipate our customer's needs. Voice recognition technology will help create the magic experience. ecobee has been working on voice technology for nearly 3 years, believing that voice will be cornerstone of a new computing platform for the home, making the experience simpler and better.
5. Smart, WiFi light switch that is voice enabled is the next big innovation - ecobee's smart light product with embedded voice is in a form factor that beautifully fits into your wall. The smart lighting and thermostat are loaded with sensors and voice activated capabilities, creating this notion of ambient computing - a phrase that I recently heard from Walt Mossberg - with more capabilities, in fewer devices, delivering a delightful experience. Here's a periscope video of Mossberg talking about the future of ambient computing:
6. Regarding the consumer experience, you are competing with the iPhone - Lombard believes that the consumer expectation of the optimal user experience must be comparable to the iPhone. Consumer expectations are much higher today as compared to the past. Lombard advises startup entrepreneurs regarding user experience, noting that you need to get an A+ to differentiate in today's market.
7. Customer experience is the product - Lombard talks about the customer journey from the initial purchase, to installation, and engagement with customer service as important customer engagement opportunities for building customer loyalty and advocacy. Lombard is grateful and proud to receive ecobee customers positive feedback about the quality of their user's manual. Every single customer touch-point matters and every detail is important. Customer experience is simply a collection of memories and ecobee works hard to stay memorable.
8. As you scale, communication and framework of excellence are key to success - as ecobee continues to experience growth, Lombard is focused on the importance of sustaining ecobee's culture of excellence and customer centricity. Lombard and his leadership team maintain a framework that encourages communication with the spirit of ensuring that all of his employees understand 'the why' behind what the company is doing.
ecobee is a successful Canadian company, building great products, delighting customers and improving the environment. I recommend that you watch our video interview with Stuart Lombard to learn more about an incredibly successful and growing IoT company with a brilliant CEO who is intensely and passionately committed to helping customers and the environment.
Popular in the Community