At first glance, the pattern on this sofa table from CustomMade Artisan Berenguer's Furniture appears pretty interesting. But take a closer look and you'll notice the most unique aspect of this table is that it is actually constructed from many rectangular blocks of wood. Can you guess how many?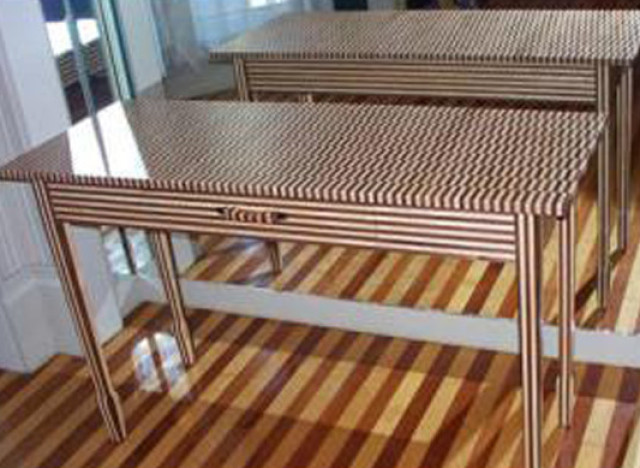 Photo by CustomMade Artisan Berenguer's Furniture
Believe it or not, this sofa table was constructed using 1,483 individual pieces of wood! The contrast between the walnut, figure maple and ebony creates graphic, striking stripes down the table legs and an intricate pattern on the table top. We love how modern this piece feels, but we can still picture it in a rustic-chic cabin. Either way, it'll make for an eye-catching piece that more than shows the time and energy put into crafting it.
Want to see more? Visit CustomMade to browse for more of these amazing and unique works or check out these other creations in the slideshow below.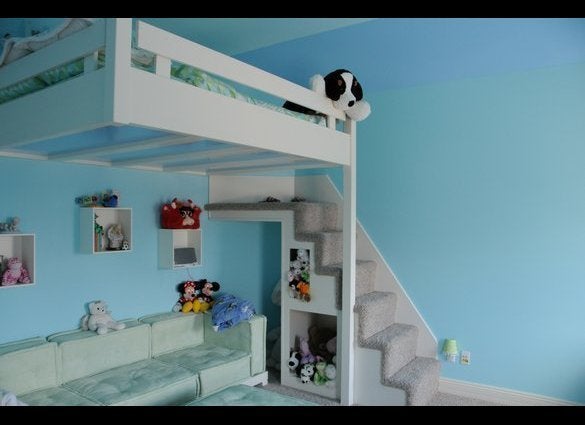 Related