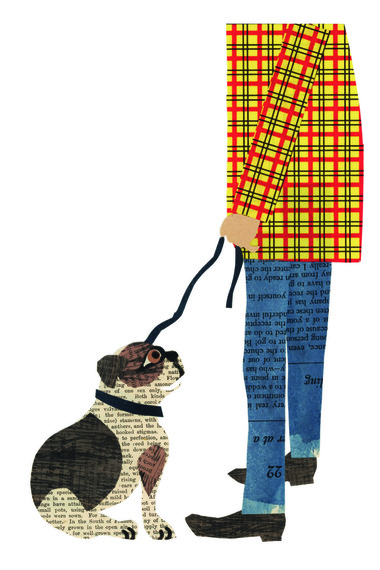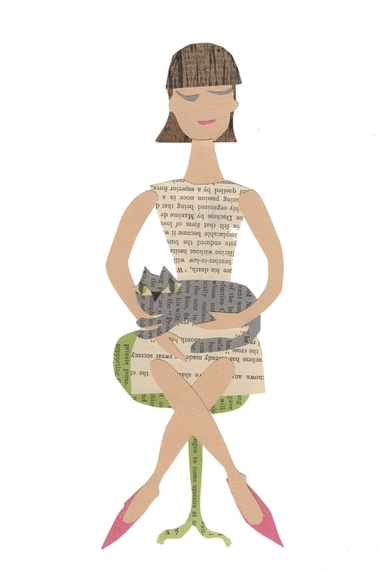 How divine are these please!? Imagine artist Denise Fiedler in San Francisco collaging her life away! As she calls it the collages are her reuse project- "I use vintage and discarded books for the collage paper."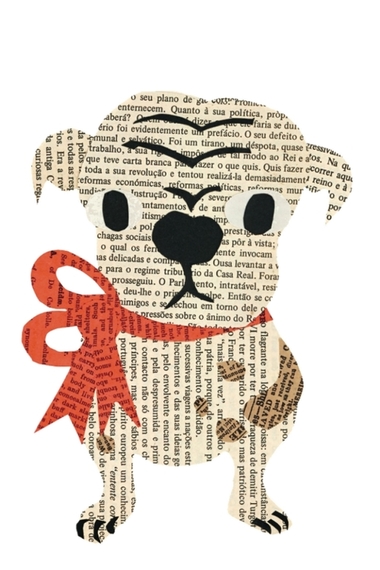 First she paints the subjects and then her scissors go wild. Of course what caught my eye were the dogs as my best friend Peg Patterson gave me some from her store DISH in Hudson, but the people are pretty exciting too.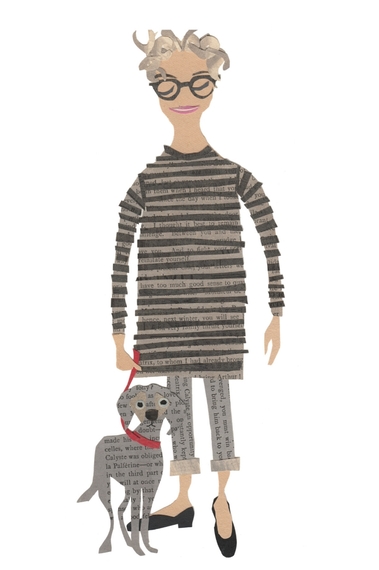 To learn more about how to get your pets portrait done click here. It's so fun!