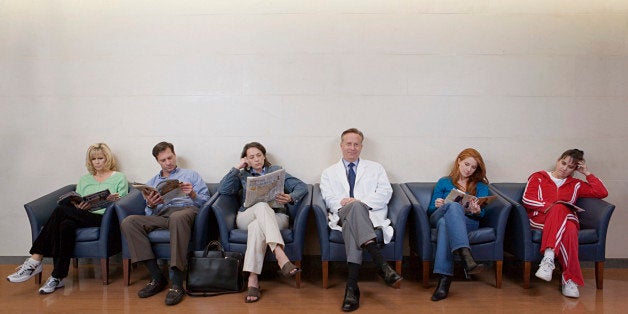 It's 11:43am and you've been stuck in your doctor's waiting room for exactly 73 minutes. Take heart, gentle patient. You're not alone. For various reasons—lateness, medical emergencies, poor scheduling, and pure economics—wait times have always been, and always will be, an issue.
"Unfortunately, wait times are sometimes unavoidable," says Sarah O'Leary, Founder of Exhale Healthcare Advocates. "Patience is key, but healthcare providers must also value their patients' time. The patients are paying for a service, and their time should be respected."
And while things are looking up—Vitals.com says the average wait time in 2015 is 19 minutes and 16 seconds, down a full minute from 2014—longer waits happen more often than we'd like. To alleviate the problem, here are eight DOs and DON'Ts for prospective patients.
DO pick a good timeIn terms of choosing appointment times, doctor's offices are like airlines or restaurants: You'll get better service if you opt for a particular time slot.
"Try to get the first or second appointment of the day," suggests Bola Oyeyipo, M.D., a board-certified family physician and geriatrician. "Just like the first flights are usually on time, the first appointments of the day are usually on time. Over the course of the day, life happens (patient emergencies, etc.), and there is a domino effect on rest of the schedule."
If you can't score that prime first slot, shoot for an appointment after lunch, around 1pm or so. Try to avoid mid-morning (10am) and late-afternoon times (4pm) since schedules are backed up by then. Simply asking the receptionist about good times can also be helpful.
DON'T be lateNot only does tardiness lessen the chances you'll get out of there in a reasonable amount of time, but it prolongs the wait for patients scheduled later in the day. And that's just rude.
"If it is your first visit, it is critical that you research the location and parking," says Marshall A. Maglothin, Health Care Engagement Partner at Tatum. "If a 'dry run' is not convenient, check out the building and parking with Google Maps Street View. Also ask the office for any tips about the traffic flow around the office, most convenient parking (designated spaces, etc.), and the exact location. (If you are on the 4th floor, which way do I go as I leave the elevator?)"
If you're a regular patient and you think you're going to be more than a few minutes late, follow the restaurant rule—call ahead to let the front desk know. They'll be able to shuffle other patients along, and (hopefully) fit you into the schedule at a reasonable time. On a related note...
DO call aheadIt's so painless, you may never have even thought of it: "Call ahead to see if the doctor is running on schedule," says O'Leary. "Often patients don't know that the doctor is running late until they arrive at the office. A quick call ahead can save time."
If you arrive and there is obviously a significant wait, ask the front desk if you can dip out for a trip to Starbucks or quick errand. It may not be possible, but it doesn't hurt to try.
DON'T forget to announce yourselfThere's no need to be annoying, but letting the receptionist know A) you've arrived for your appointment, and B) how long you've been waiting, are key to getting in to see your doctor.
Simply signing your name and arrival time—which many patients forget to do—is crucial to being seen. "I know one patient that … waited over two hours while the waiting room had been turned over several times," says Maglothin. "His name was not in the electronic medical record system as checked-in and waiting."
Once you've been waiting awhile with no word, it's okay to see the receptionist. "If the front desk does not say they are running behind, nor keeps you informed, check with them by your name ('I'm Mrs. Patel, do you know how long my wait will be?') every ten minutes after your scheduled appointment time," Maglothin suggests. "It is not unusual that a front desk person who is handling multiple tasks and patients does not properly 'status' a patient in the office system."
DO come preparedThere's an easy way to slash your waiting time before you even step foot in a doctor's office. "Patients should request that the paperwork they're asked to complete be emailed or mailed to their homes prior to the appointment," says O'Leary. These days, office websites will frequently include printable versions of these documents. "This gives patients more time to complete questions about medical history and read the fine print on the forms."
To make the appointment itself move along faster and prevent any last-minute memory lapses, O'Leary also suggests, "Patients write down all that they want to discuss with a healthcare provider prior to the visit. Also, having a trusted friend accompanying the patient can help make the visit more efficient/effective for the individual." That person can act as an advocate, take notes, and remind you of something you may have forgotten to mention.
DON'T be a jerkIn the heat of the moment, it's tempting to take your frustration out on the closest available person, usually the nurse manning the front desk. Don't do this. Raising your voice or worse, swearing, motivates no one, and immediately makes you the villain.
Instead, practice understanding. "New patients show up at the exact time of their appointment without having completed their paperwork," says Maglothin. "Emergencies happen, even in entirely office-based practices, and a provider whose child becomes sick at school, or a patient who falls, has a seizure or chest pains, all can easily cause an hour delay. The front desk may be able to assist you, and they are never personally responsible for delays."
That doesn't mean you shouldn't air your grievances. Just do it tactfully. Instead of venting your anger up front, save it for a carefully worded letter or email later on. Be diplomatic, but pointed. Best-case scenario, you may luck out with a discount. Speaking of which...
DO ask for a discountIf the waiting time was outrageous, or there was an egregious error made in scheduling, it never hurts to ask for some kind of financial compensation. In fact, in one MedPage Today poll of 3,200 people, 48 percent believed patients are entitled to a discount for excessive waiting; only 16 percent said they weren't.
While some patients have taken it as far as invoicing their doctors for lost time, a simple request for a co-pay refund or reduction in appointment cost could net you a few dollars back.
DO consider changing doctors if waits persistWaiting is a pain in the butt. If it happens once, it's an inconvenience. If it continues to occur, it's a trend and you should look into alternatives, especially if your doctor doesn't acknowledge the problem.
Family referrals and online reviews from sites like HealthGrades.com are always useful, but in regard to wait times, seek out a physician and staff who are specifically concerned about how the office runs. A few good indicators:
There are amenities in the waiting room like current magazines, snacks, drinks, and toys for children.
The staff communicates with patients about waiting times.
There is an Experience Officer assigned to address waits and make patients as comfortable as possible.
Nurses and physicians assistants take care of low-to-mid-level tasks, like getting your vitals and recording relevant medical history, to speed things along.
Ultimately, wait times aren't going away. But a little strategizing can make the trip a lot more bearable.
Before You Go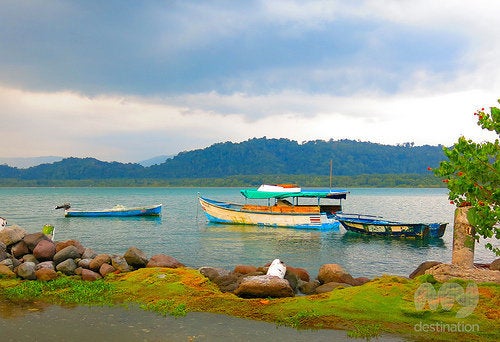 InternationalLiving.com's 'Best Havens For Quality Health Care'
Popular in the Community