This article is part of HuffPost's Project Zero campaign, a yearlong series on neglected tropical diseases and efforts to fight them.
UTUT FOREST, Kenya ― For Hellen Ruttoh Tarko, living in a cave for 16 years in a remote part of Kenya was bearable until a mysterious flesh-eating disease started taking over her face.
At night, she would lie awake and feel the wounds itching as the disease spread. In the remote area where she lives, this disease is considered a curse and is known as shetani, or devil.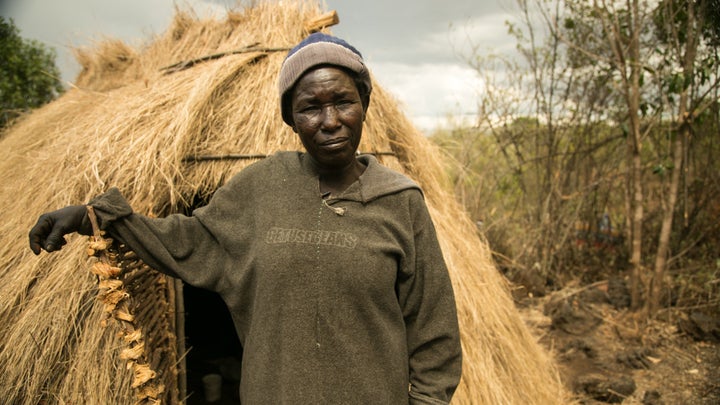 Cutaneous leishmaniasis is a rare and neglected tropical disease transmitted to humans in the form of a parasite by the bite of bloodsucking sand flies that nest in the cracks of rocks and thrive in vast, arid bushland. Left untreated, it will gnaw away at the skin and, in severe cases, can consume the ears, lips and nose. There is a highly effective treatment available in Kenya, but people who live way out in the Utut Forest rarely have access to it.
There are no doctors in the community of several hundred people who live in caves in this forest, located in the heart of Kenya's Great Rift Valley. The nearest village ― just a cluster of houses and huts ― is an hour's hike through bush peppered with leopards, lions and buffalo. The nearest hospital, in the town of Gilgil, means hours more walking or a long ride on a minibus or motorbike, if you have the spare cash.
So Tarko, a 58-year-old who makes a pittance selling charcoal, did what everyone in her community does when they develop an unexplained illness in the absence of proper medical care: She followed the advice of folk healers.
But after an ineffective treatment, her angry-pink lesions kept growing until she became terrifying to look at.
"People who came to visit me would be scared to see me," said Tarko, a mother of three.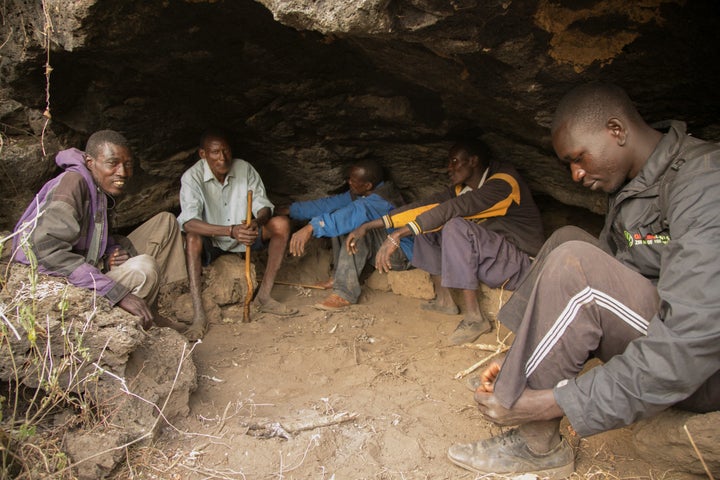 After years of suffering and one failed attempt to see a doctor, Tarko was eventually helped by a dedicated community health worker, one of the few people from government groups or non-governmental organizations who make the dangerous trek into the Kenyan wilderness to find people in need of care. He recognized her disease and persuaded her to go for treatment.
Cutaneous leishmaniasis is so neglected that it doesn't have a specially formulated cure.
The rudimentary treatment Tarko received was originally designed to treat a fatal strain of leishmaniasis and involves dozens of injections of sodium stibogluconate and the antibiotic paromomycin straight into the affected area. Lesions from cutaneous leishmaniasis often develop on the face, so injections target highly sensitive areas, such as the nose, lips and skin around the eyes, and they cause agonizing pain.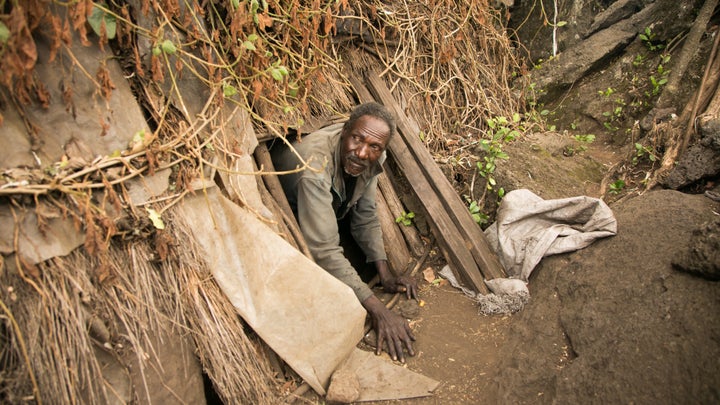 Traditional remedies, like the one Tarko was trying, usually involve scraping off lesions with sharp rocks, knives and machetes, and then packing the wounds with a crushed, burnt powder made from bitter leaves and fruits.
Though many patients abandon the painful injections before their lesions have completely healed, Tarko endured the full course. And she took her doctor's advice about avoiding reinfection by leaving her cave home, since sand flies often swarm in such cool, rocky places. Earlier this year, she moved into an above-ground home made of grass and sticks.
She now has deep scarring across her cheeks, a reminder of the disease. And she still bears a small grudge for one of the disease's main carriers, the hyrax, a small mammal that resembles a beaver or large guinea pig.
This critter is also a source of food in the area ― not just for people but for the sand flies that feed on blood. While hyraxes don't suffer from cutaneous leishmaniasis, they help spread it to humans via the sand flies.
So now, once a week, Tarko goes out with a knotted piece of string to catch herself a hyrax. After a hunt, she comes home, fries up the hyrax and eats it for dinner, sometimes washed down with a glass of home brew.
Because, sometimes, revenge is a dish best served hot.
Zoe Flood contributed reporting.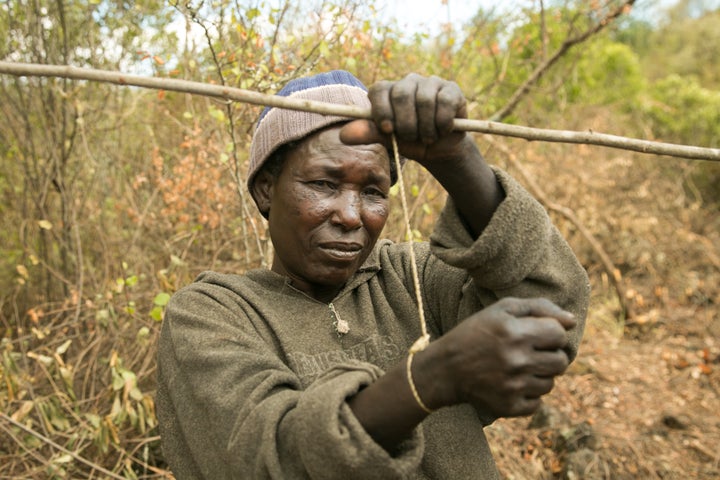 This series is supported, in part, by funding from the Bill & Melinda Gates Foundation. All content is editorially independent, with no influence or input from the foundation.
If you'd like to contribute a post to the series, send an email to ProjectZero@huffingtonpost.com. And follow the conversation on social media by using the hashtag #ProjectZero.
Before You Go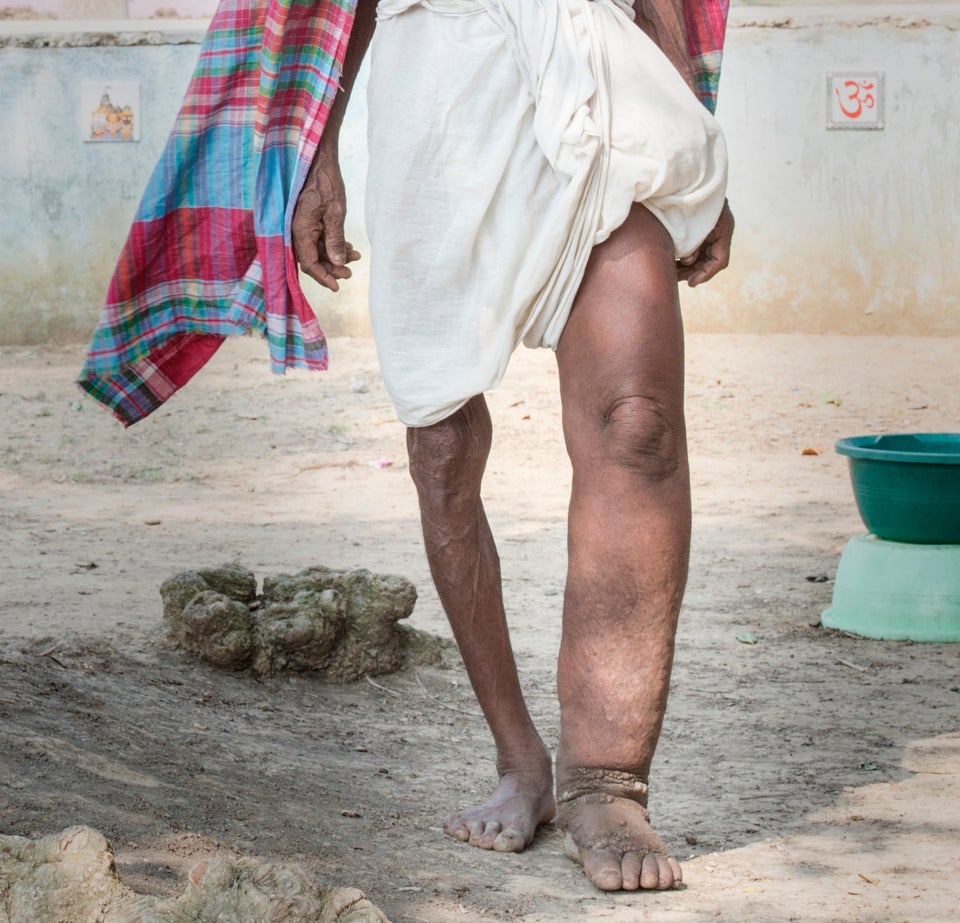 Neglected Tropical Diseases
Popular in the Community