This article is part of HuffPost's Project Zero campaign, a yearlong series on neglected tropical diseases and efforts to fight them.
UTUT FOREST, Kenya ― Amos Kiptui is no stranger to hardship. He was born in a cave 27 years ago and still lives in one, despite run-ins with wild buffalo, deadly snakes, leopards and lions.
So when thick, itchy welts began to appear on Kiptui's right cheek, he took a sharp rock and scraped off layers of his skin, then packed the bleeding wound with traditional medicine made from bitter leaves.
"You put the leaves on a piece of iron and make a fire," he said, demonstrating with a small, battered metal sheet.
"You leave it to dry and crush it to powder," he added. "Then you rub your wound with a stone until the blood starts oozing out and apply the powder."
In the Utut Forest in Kenya's Nakuru County, this treatment is believed to help heal a condition that people living here call "shetani," meaning curse or devil.
As the disease gained ground on Kiptui's face, he kept hacking away clumps of flesh and rubbing in the balm, hoping to exorcise the demon he believed to be behind the itchy sores.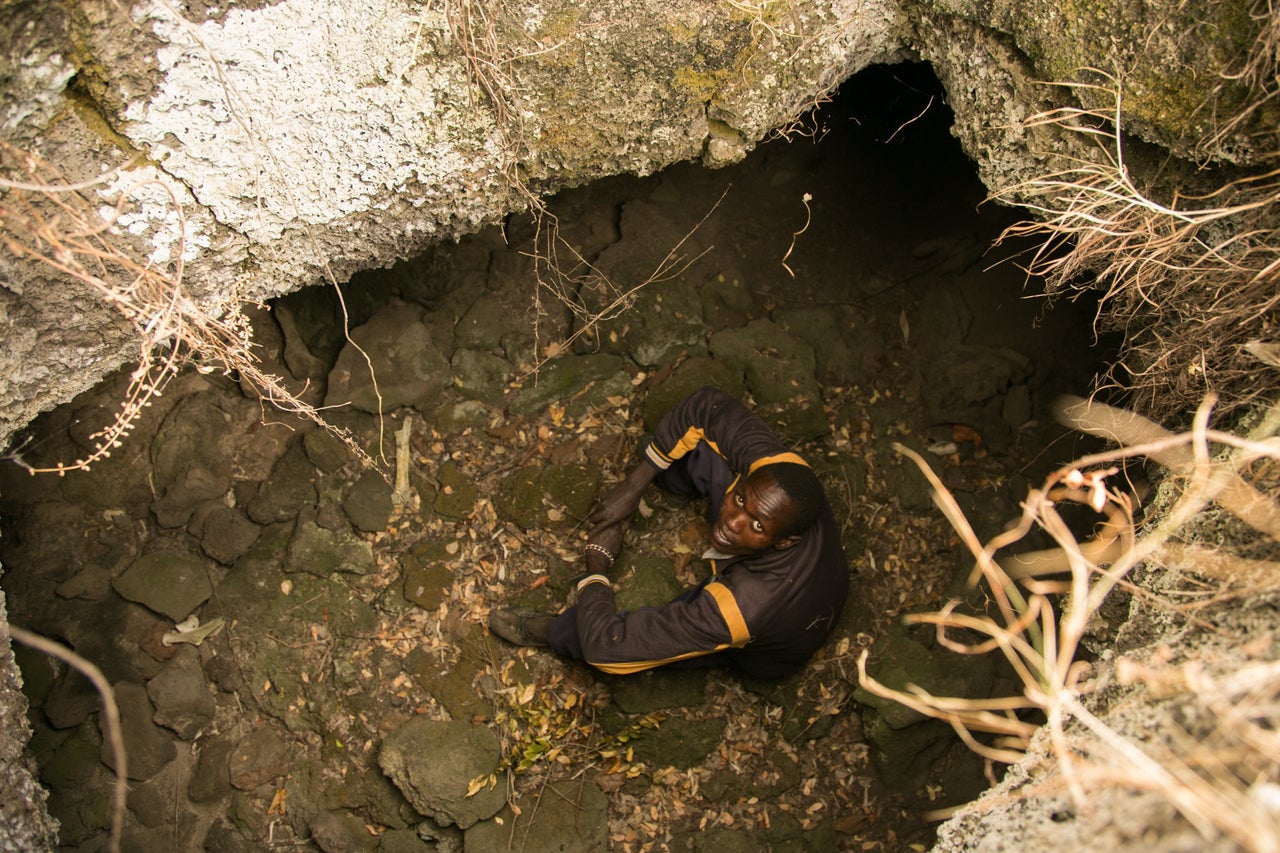 Kiptui was actually the victim of a rare flesh-eating disease called cutaneous leishmaniasis, which is spread by blood-sucking sandflies living in rocky areas and caves. Without medical treatment, the injected parasites can keep growing and gnawing their way through the skin, causing insatiable itching, disfigurement and, often the greatest pain of all, social exclusion.
But for Kiptui and some 300 other people living in caves ― for lack of a better alternative ― in the heart of Kenya's Rift Valley, even basic health care is hard to find.
Nestled in between huge swathes of private land reserved for wildlife and farming, these cave dwellers carve out a meager living by burning trees to make charcoal. It's an hour's trek to the nearest village ― through land teeming with dangerous predators. It's hours more over rocky mountain passes to the nearest hospital in the small town of Gilgil.
"We live in terrible conditions here," said Kiptui, standing outside an almost bare cave that he can only sit or lie in. "We don't have water, and food is hard to come by."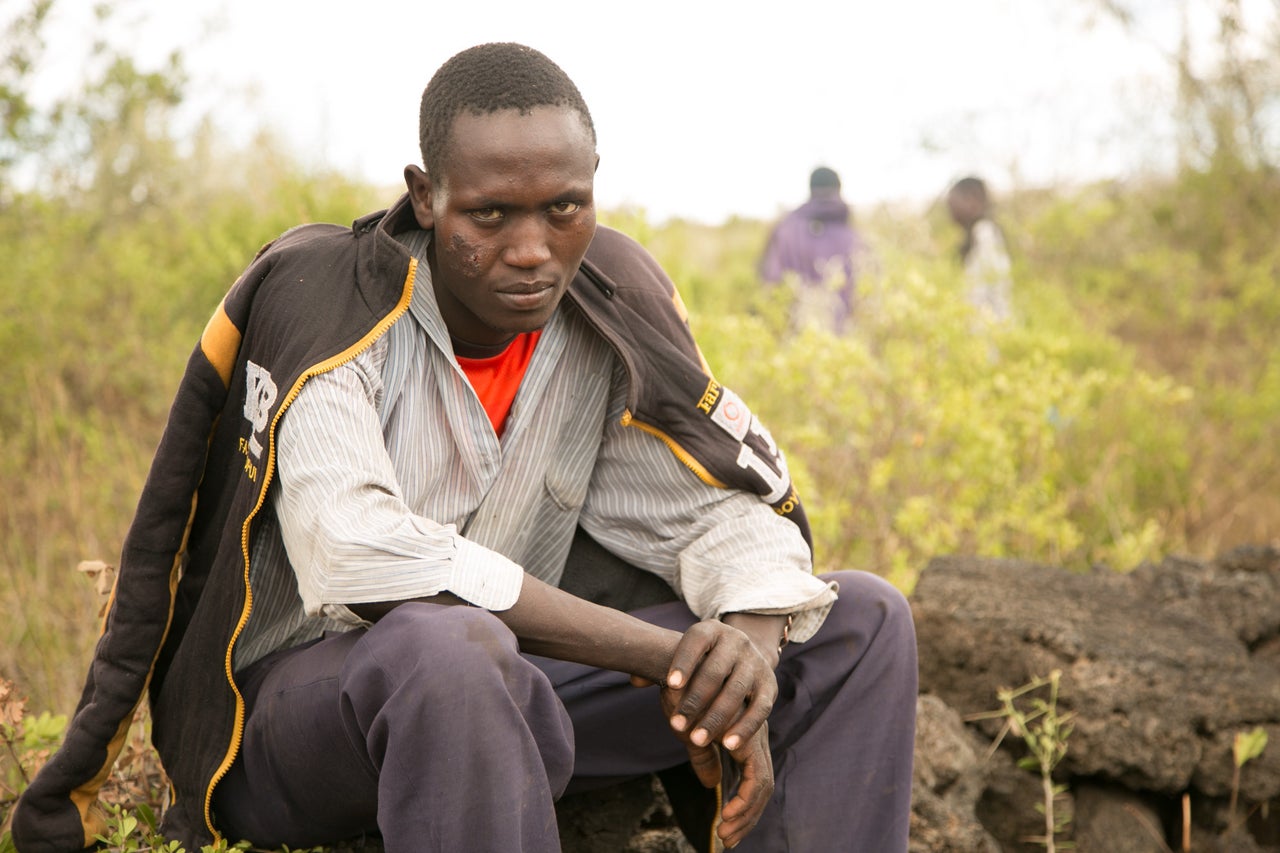 A localized outbreak of cutaneous leishmaniasis has spread here in recent years, though the disease is not commonly found in Kenya. Around the world, about a million new cases are reported annually, especially among people living in poor conditions whose immunity has been worn down by hunger and hardship.
For most people with cutaneous leishmaniasis, the only available treatment involves weeks of excruciating injections straight into the affected area, often on the face and always into the dermal layer where nerve endings cluster. The treatment is said to be 90 percent effective, but many patients do not stay the course.
"Some patients have been absconding especially due to the pain, whereas others abscond due to distance," said David Kamau, the local disease surveillance coordinator for the Kenyan government.
Kiptui was thrilled to find out that his condition was medically curable, and that the treatment was free, after volunteer health worker Joseph Kariuki spotted him and his lesions on one of his regular treks through the bushland to visit this cave community.
"My major work is to create awareness of leishmaniasis," said Kariuki, who works with the local government health ministry. "I stop people thinking it's a form of HIV/AIDS, or some kind of demon."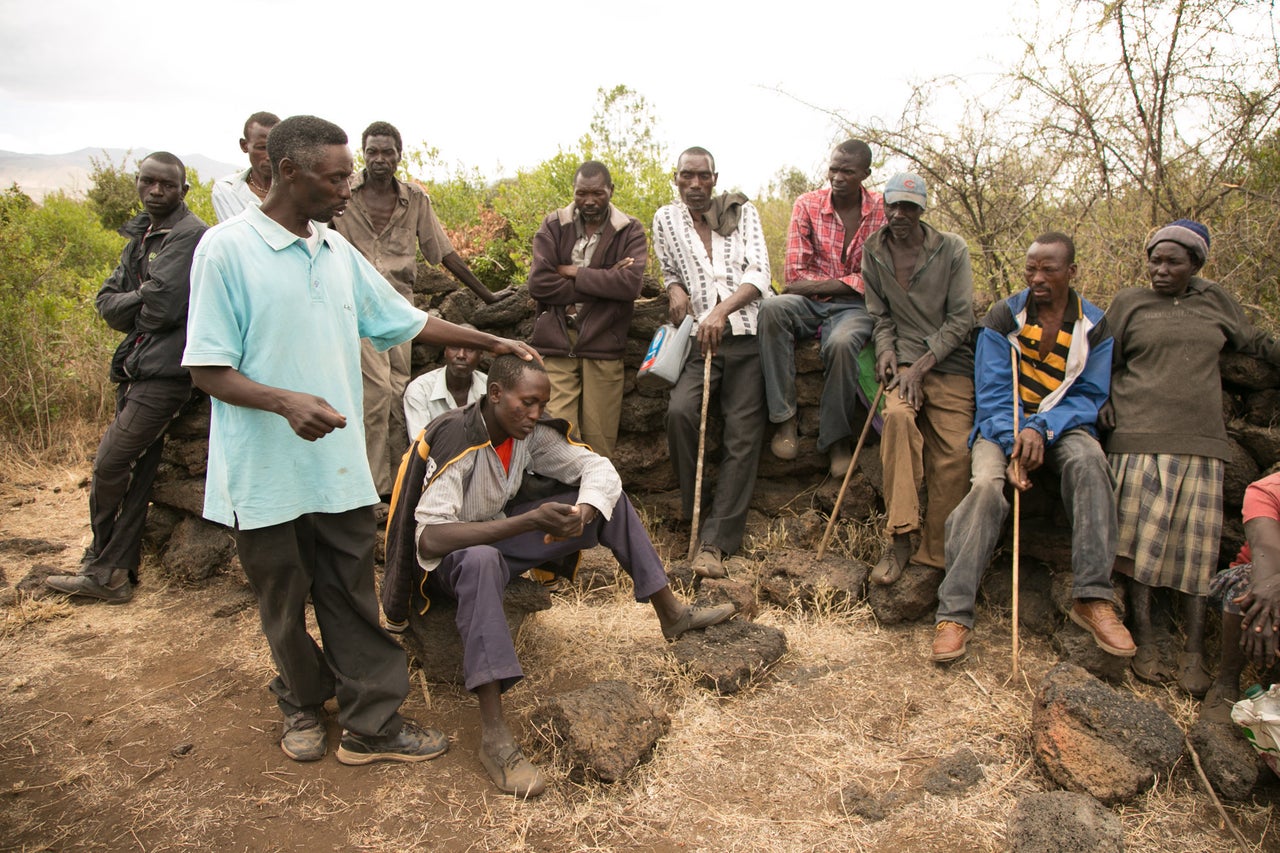 But the pain Kiptui endured at the clinic was more than he could bear.
"I was injected the very first time and it was so painful, I literally ran away. I abandoned the treatment," he said.
Kiptui went back to slicing away at his face with a sharp rock and filling the wound with hot ash.
Other people with the disease have used knives or machetes heated in a fire to sear off the lesions, and packed the wound with traditional cures that are ineffective and sometimes harmful.
"Some of the herbs they are using are highly poisonous," said Kamau.
"They are seriously toxic and have even been causing complications" that make the disease harder to cure, he added.
Kamau's team has recorded over 400 cases of cutaneous leishmaniasis in this rural corner of Kenya, but only half have sought the notoriously painful treatment.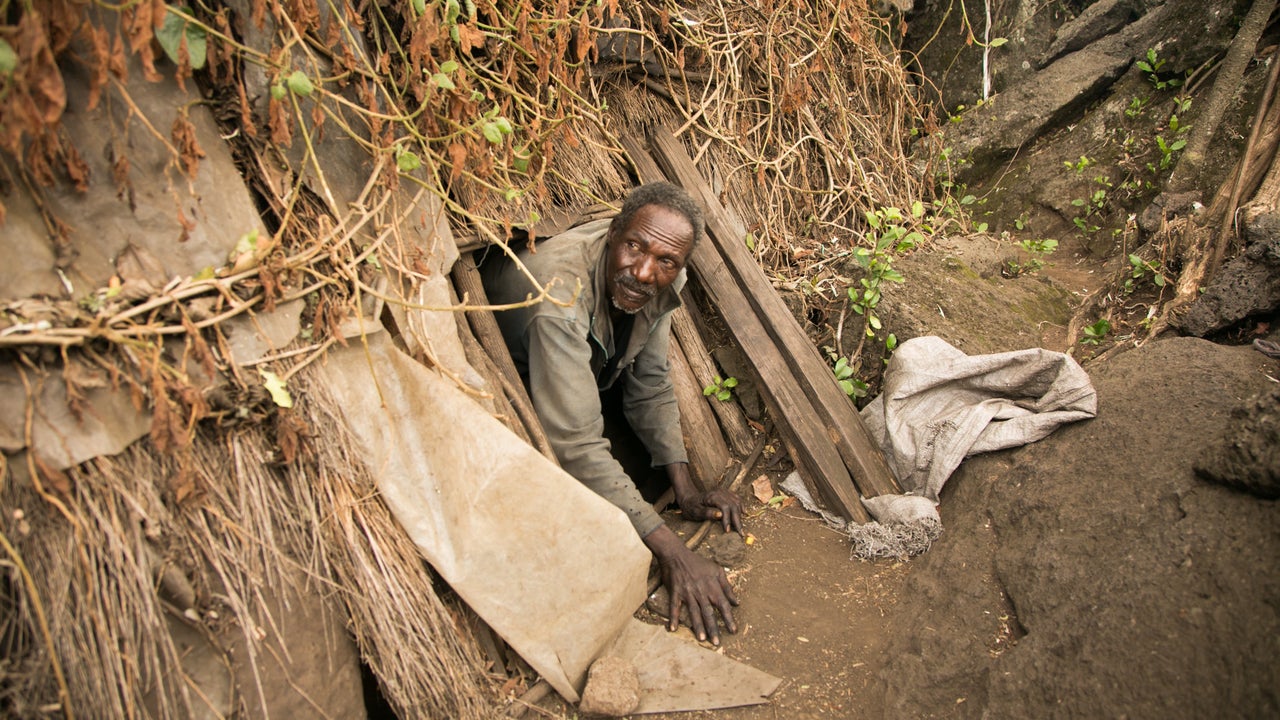 Children shy away from the injections, but "men especially have been absconding after a few injections because of the pain," said Kamau.
The kids are less able to hide because a team of health workers holds weekly mobile clinics, including one at a school near the caves.
It's traumatic enough watching children receiving injections straight into the nose or eye socket, as tears roll down their cheeks while health workers hold them still.
Headteacher Job Nganga, whose office sits opposite the room used for treatment, finds the piercing screams and sobbing haunting.
"If I'm a grownup and I'm not able to hold myself when an injection is being put into my own body, how about that small kid? I feel so bad," he said.
Nganga sees children afflicted with the disease becoming so preoccupied with the belief that they are cursed that they fall behind in class.
"Mostly, we Africans, when we find that there's something that's disturbing us that has no solution, we rush into saying that it's witchcraft," he said.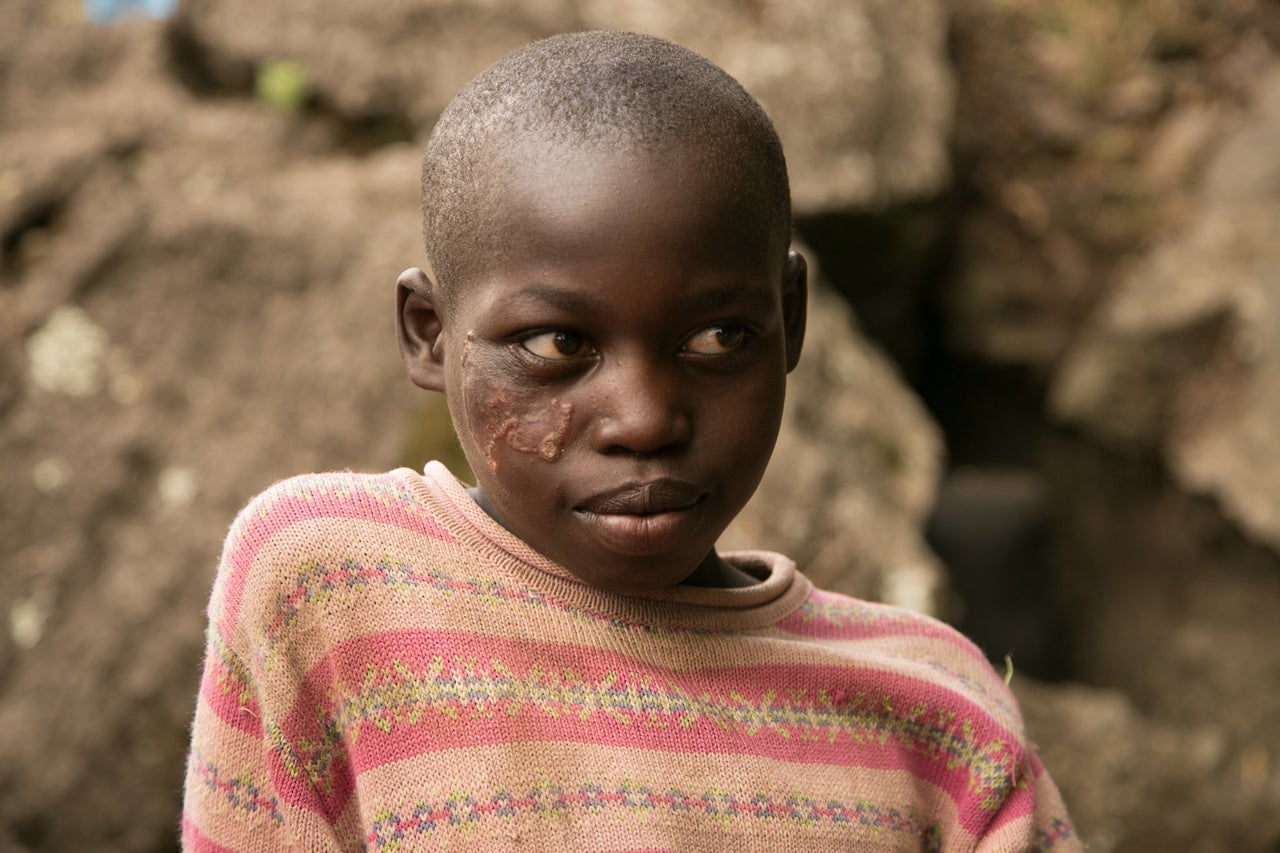 In poor countries, health systems are overburdened and under-resourced. To help government health workers like Kamau and Kariuki fight cutaneous leishmaniasis, which persists in the most deprived pockets of Kenya and other developing countries, international charities like the Drugs for Neglected Diseases Initiative, or DNDi, are working to improving testing and treatment.
Cutaneous leishmaniasis is so neglected that the medicines administered were formulated for a disease called visceral leishmaniasis, or kala azar, which is also transmitted by sandflies but is very different and much deadlier.
"We have tried to reduce the pain by adding lidocaine, and by applying ice to the area before the things," Kamau said. "But there is much more still to be done so that patients stick with the treatment."
Florence Wambui, 15, endured 57 injections to her face over two months, because she wanted to get rid of the facial sores she found so ugly.
What started as a pimple got worse, despite the application of traditional herbs, until "the wounds were full of worms," she said.
"I thank God that the wounds are healed," Wambui said. I thought they would never go."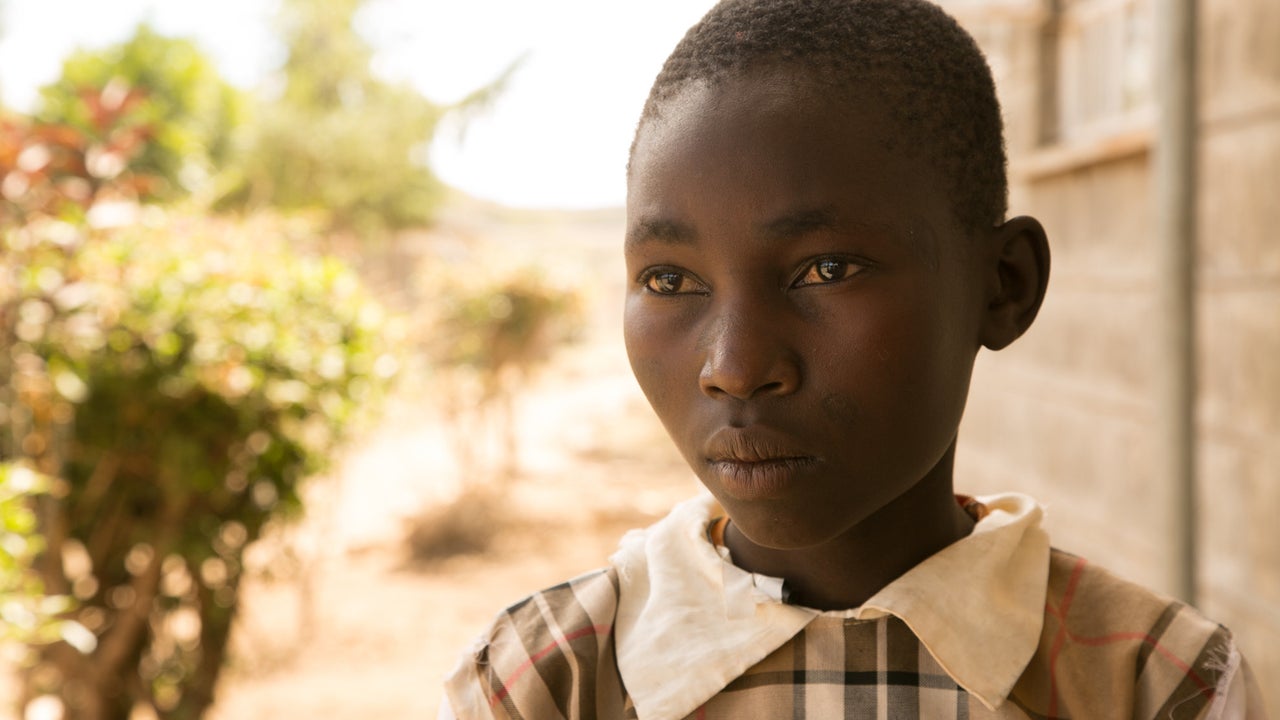 The teenager now drags her terrified 8-year-old cousin out of class for treatment, and watches anxiously as he screams in pain.
Although the mobile clinics have solved some of the access issues for this disease, they are not bringing all of its sufferers out of the shadows.
"There are still people hiding in their homes because of the injections," said Nganga, describing parents at the school whose lips have "peeled off" due to cutaneous leishmaniasis.
"It not something you want to see," he said. "One of their ears was almost destroyed."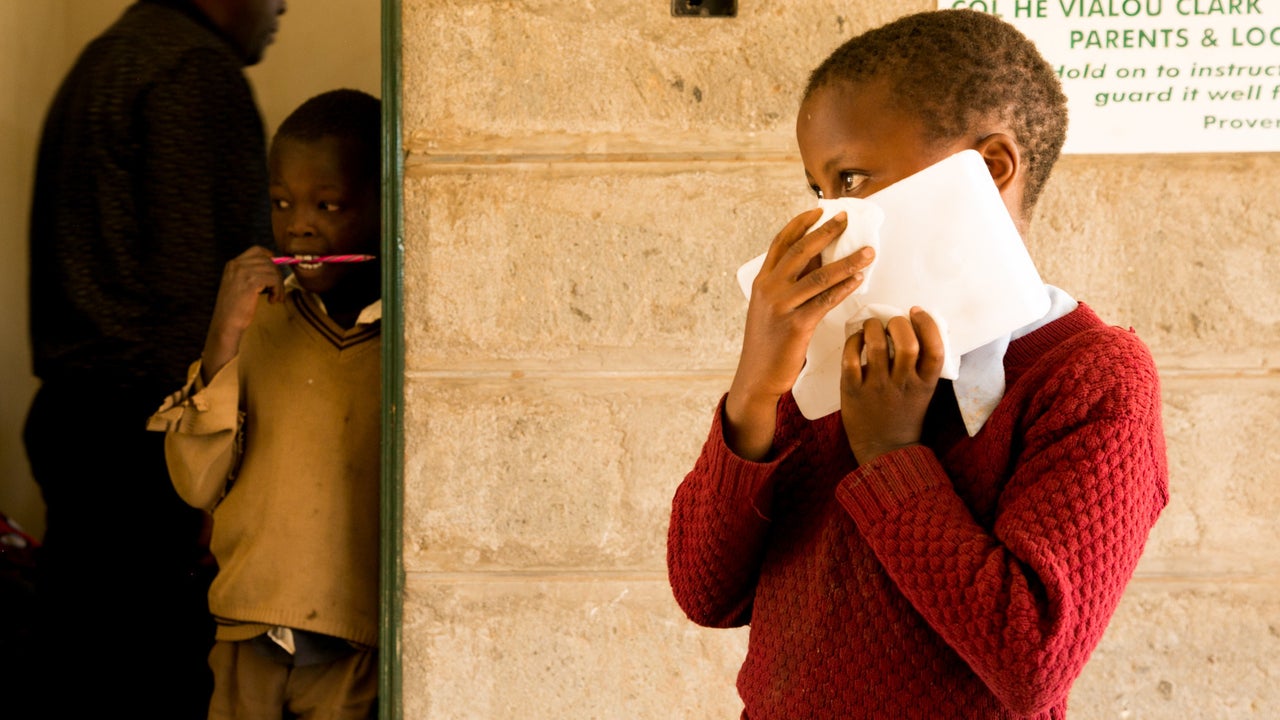 The county government has sprayed insecticide in some homes in affected areas to kill the sandflies. But the people living in caves or herding their livestock and farming around them have no respite from the swarms of sandflies.
The real hope for stopping the disease lies in finding a better cure ― ideally in the form of a topical cream or an affordable oral pill ― that sufferers in remote areas could take away and stick to. In the meantime, further reducing the number of injections needed, and the pain associated with them, would stop people like Kiptui from abandoning treatment.
"I still haven't managed to heal the wound," he said, toying with the sharp rocks he uses to gouge at his face.
"If I get another option, I'll be happy," he added, looking up, then swiftly turning his face away to hide his scarred cheek.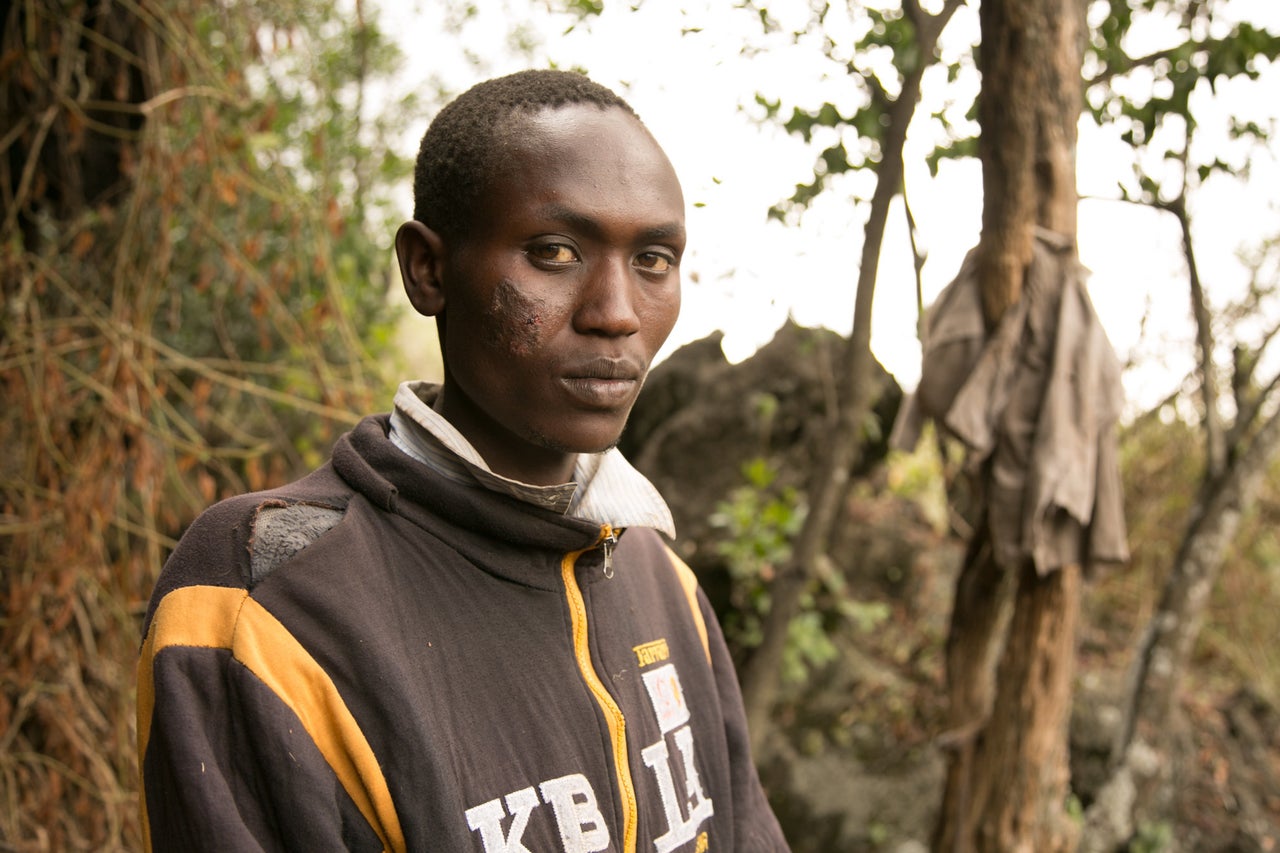 DNDi is a recipient of grants from the Bill & Melinda Gates Foundation, which also funds HuffPost's Project Zero series. All content in this series is editorially independent, with no influence or input from the foundation.
If you'd like to contribute a post to the series, send an email to ProjectZero@huffingtonpost.com. And follow the conversation on social media by using the hashtag #ProjectZero.
Before You Go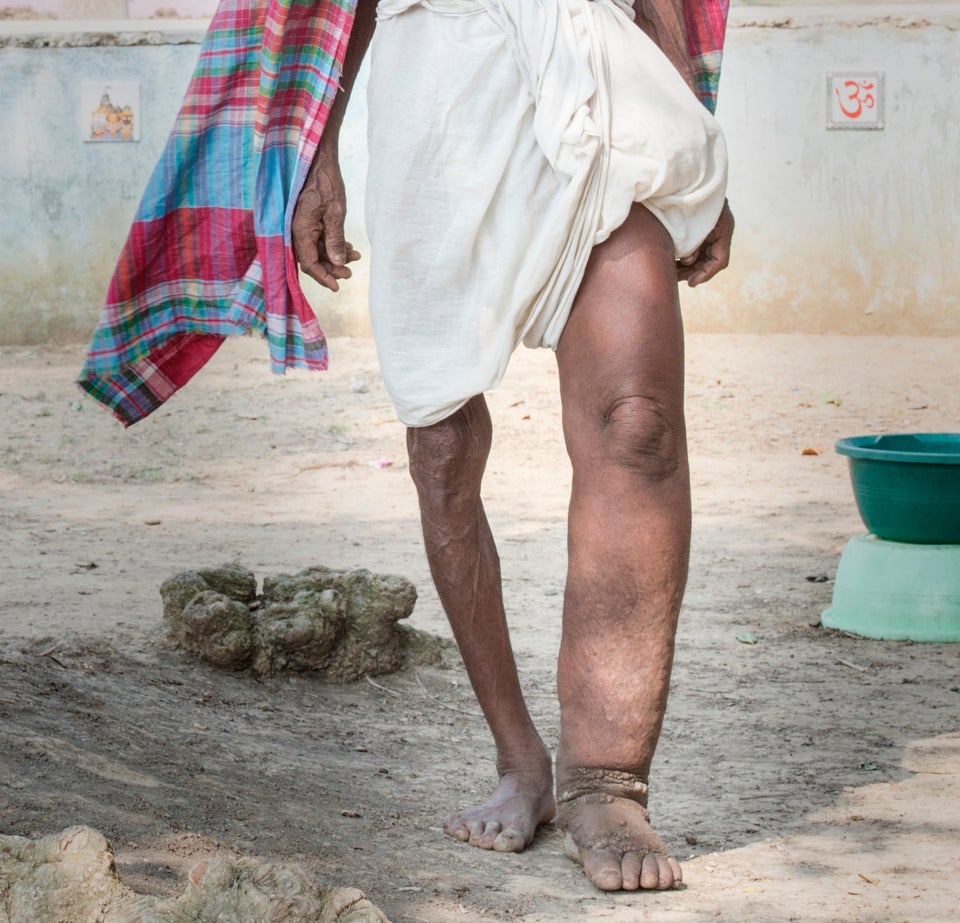 Neglected Tropical Diseases
Popular in the Community