Title: How To Cook A Turkey
What did the turkey do to Anna? Mom says Anna's instructions about hitting the meat with a mallet come from watching her dad prepare chicken. "She loves to help cook and bake, but clearly will not be preparing the turkey this year!"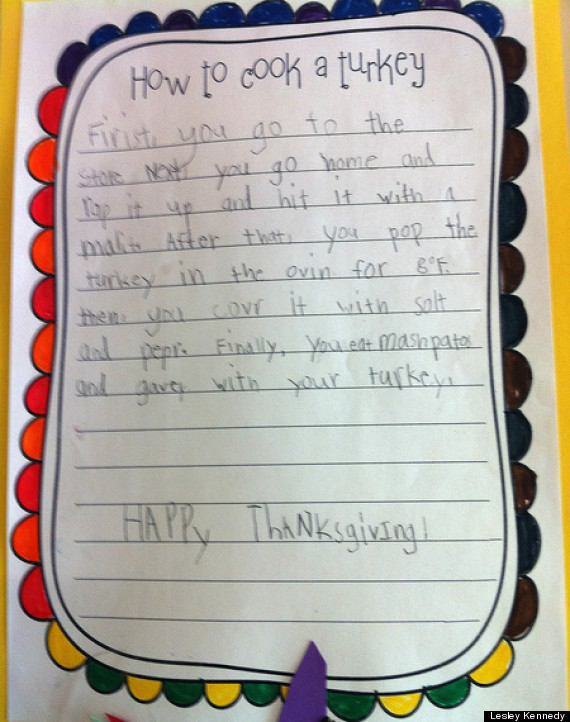 First you go to the store. Next you go home and rap it up and hit it with a mallit. After that you pop the turkey in the oven for 8 degrees. Then you cover it with salt and pepr. Finally, you eat mashpotos and gavey with your turkey.

Happy Thanksgiving!

Has your child drawn or written something adorable? Send a photo, along with your child's name and age, to kidnotes@huffingtonpost.com or via Facebook or Twitter -- and it may be featured as our Cute Kid Note of the Day.
Before You Go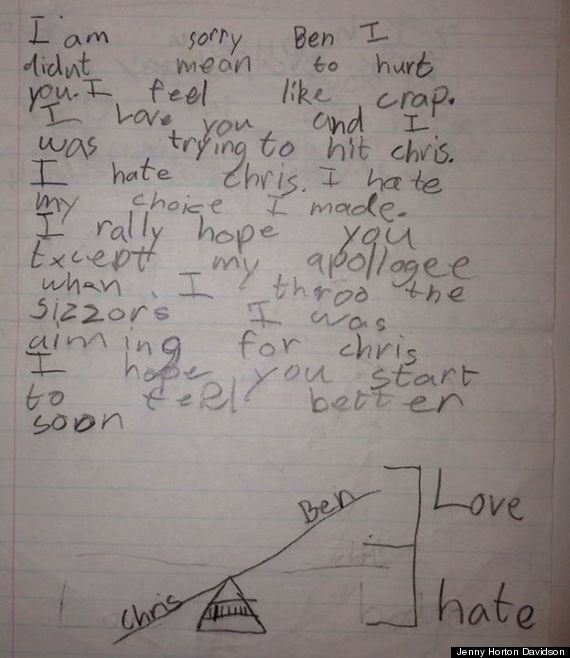 Cute Kid Notes