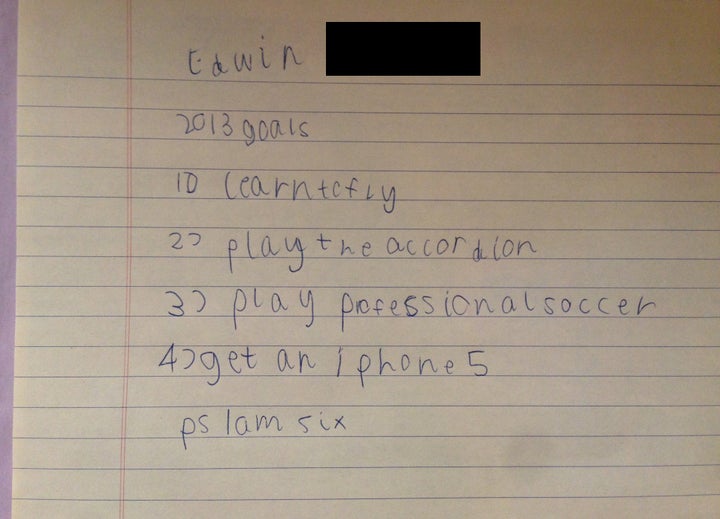 Not kidding: Mom assures us Edwin takes these goals completely seriously. "Edwin is convinced that someone can build him wings so that he can actually fly, like a remote control toy," she writes.
Any chance he'll actually get an iPhone? "There is 100% chance he can get an iPhone 5 -- in six years, when he turns 12," mom writes. When that day comes, no doubt this contract will come in handy.
Has your child drawn or written something adorable? Send a photo to parents@huffingtonpost.com and it may be featured as our Cute Kid Note of the Day!