Title: "Say, Listen, And Circle"
Skills required by student: Spelling, rhyming.
Skills required by teacher: Attention to detail (what happened with the error in question no. 3?), sense of humor.
Small favors: As Ascha's dad said: "Good thing there wasn't a picture of a duck."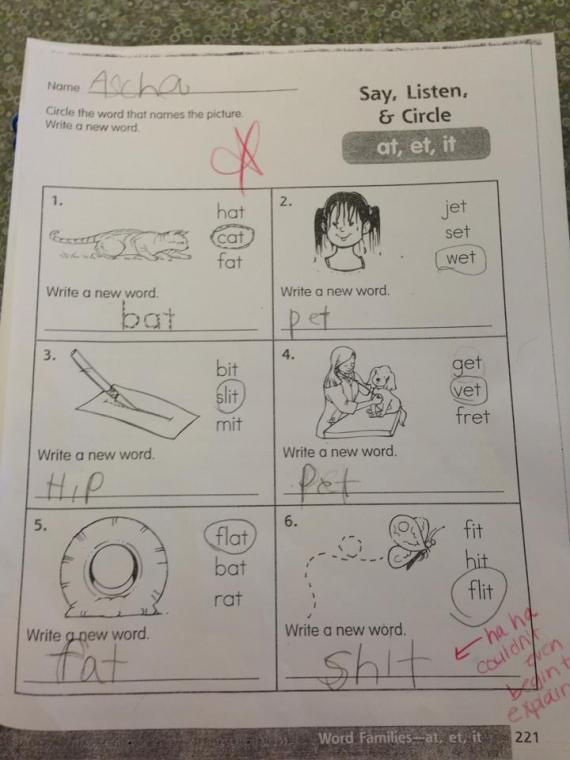 Has your child drawn or written something funny? Send a photo, along with your child's name and age, to kidnotes@huffingtonpost.com or via Facebook or Twitter -- and it may be featured as our Cute Kid Note of the Day.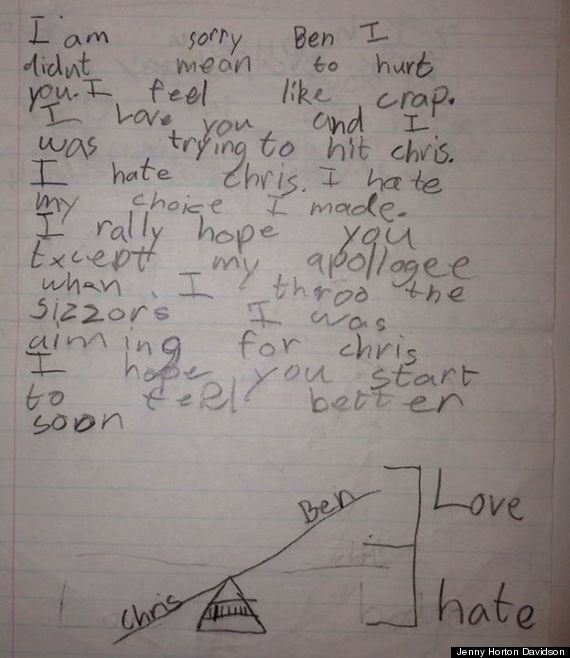 Cute Kid Notes
Popular in the Community