Our favorite misspelling: "Hae" for "hey." Or "crase" for "crazy." Or "dust" for "just." Heck, they're all adorable.
Lesser-known entries in the Cute Kid Note songbook: Thalia's Rap.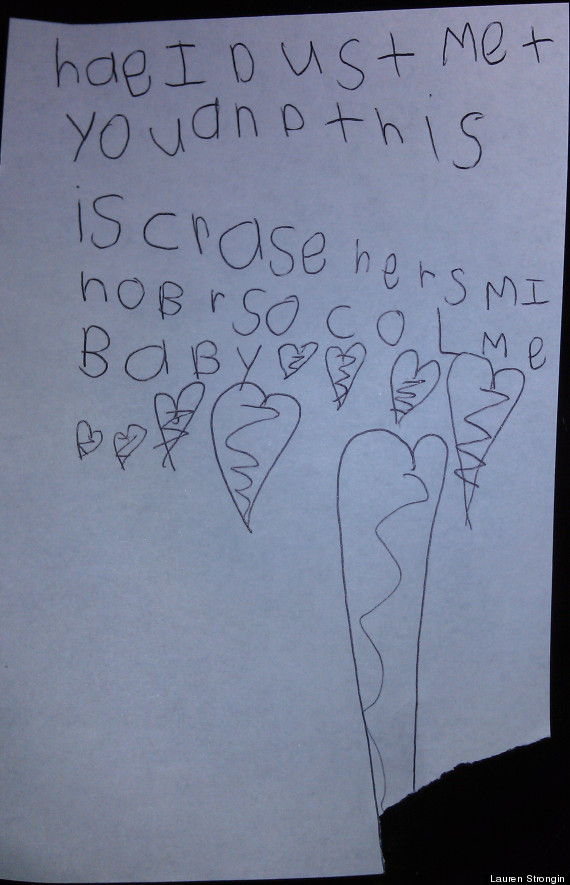 Has your child drawn or written something adorable? Send a photo, along with your child's name and age, to kidnotes@huffingtonpost.com or via Facebook or Twitter -- and it may be featured as our Cute Kid Note of the Day.