Luckily, the author of today's cute kid note has a very understanding dad.
Title: Dad Is Really Cranky
The scene: Dad, who fortunately found this "intervention" hilarious, says that Lucy wrote her message after she and her sister were sent to their room for "behavior issues."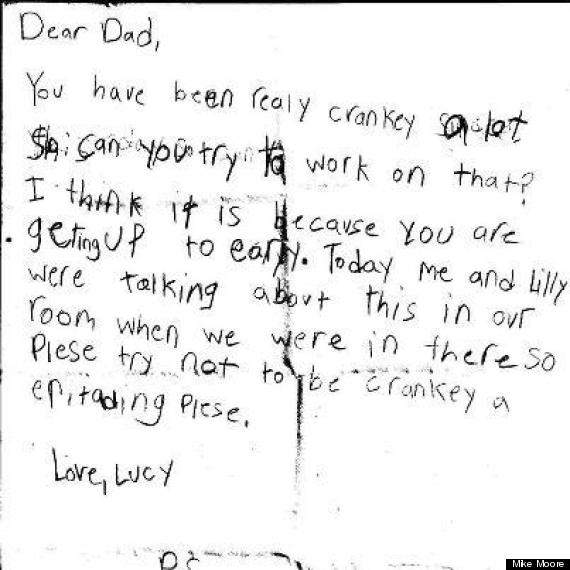 Has your child made a funny or cute card for Dad? Send a photo, along with your child's name and age, to kidnotes@huffingtonpost.com or via Facebook or Twitter -- and it may be featured as our Cute Kid Note of the Day Father's Day roundup!