Title: You Can Be My Next Boyfriend
In all fairness: Two months is basically a lifetime for an elementary school kid.
Has your child drawn or written something adorable? Send a photo, along with your child's name and age, to kidnotes@huffingtonpost.com or via Facebook or Twitter -- and it may be featured as our Cute Kid Note of the Day.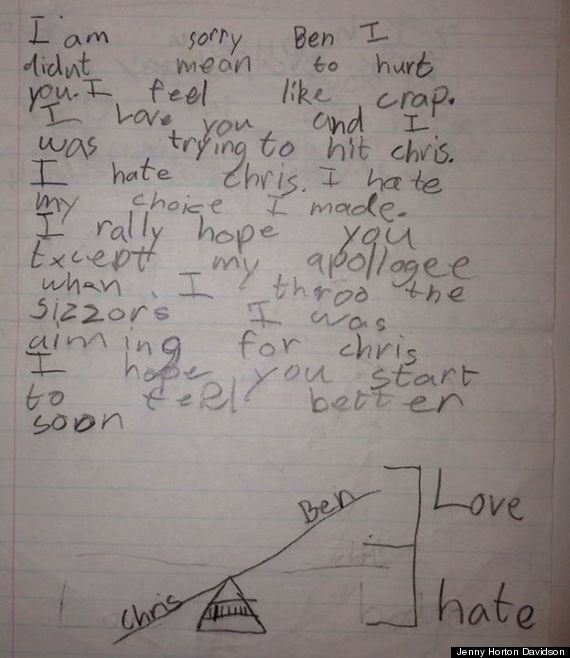 Cute Kid Notes
Related