The left column of today's cute kid note has a standout punchline.
Title: Fantasy vs. Reality
Mom says: Alex wrote the note for a school assignment last year. "He really calls things as he sees them," she notes.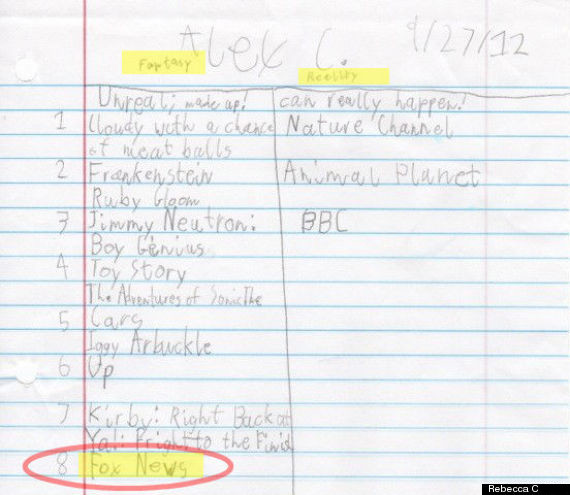 Has your child drawn or written something adorable? Send a photo, along with your child's name and age, to kidnotes@huffingtonpost.com or via Facebook or Twitter -- and it may be featured as our Cute Kid Note of the Day.