In the wake of this week's tragedy in Oklahoma, today's cute kid note is an especially poignant reminder of some of the most beautiful people and things to grace our lives.
Title: "Happy Things To Think About"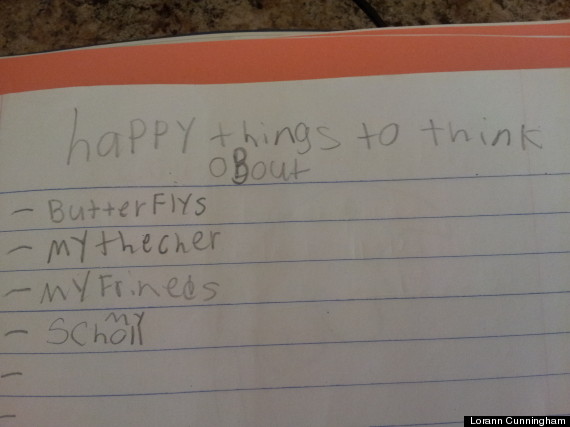 Has your child drawn or written something adorable? Send a photo, along with your child's name and age, to kidnotes@huffingtonpost.com or via Facebook or Twitter -- and it may be featured as our Cute Kid Note of the Day.