Title: "How To Raise Some Cats"
The assignment: Wyatt's teacher told him to write a descriptive story.
Logic counts: We give Wyatt high marks for remembering the crucial first step -- getting the cats.
Number of cats Wyatt has: Three. According to his dad, they're named Rapunzel, Spock and Lady Gaga.
Career prediction: Wyatt's animal-loving impulse might make him a good vet. The inevitable sideline in viral cat-video creation will just be a bonus.
Has your child drawn or written something adorable? Send a photo to parents@huffingtonpost.com and it may be featured as our Cute Kid Note of the Day!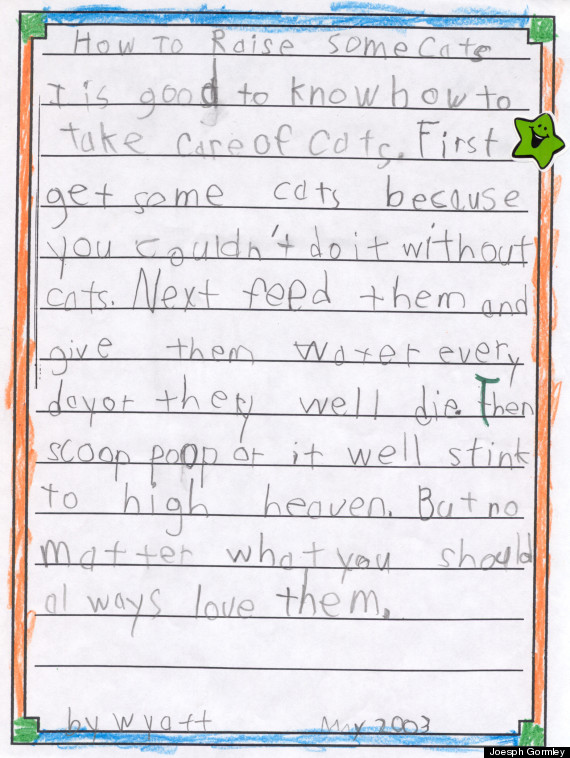 Related
Before You Go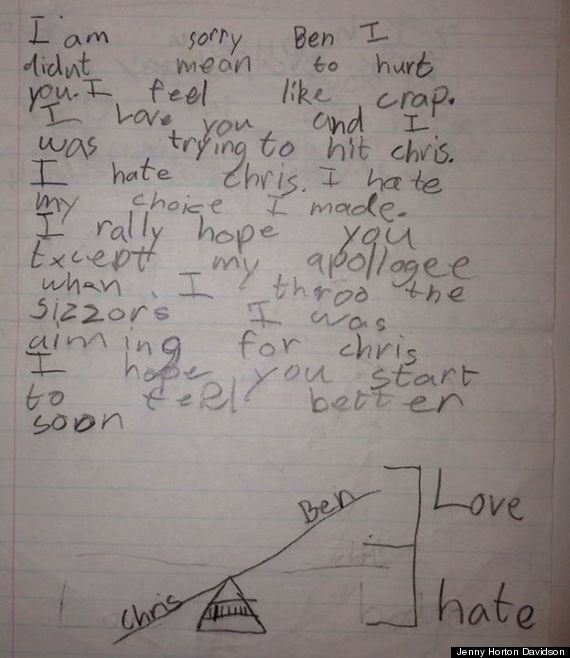 Cute Kid Notes