There's a fine line between confidence and having a god complex. In the case of today's cute kid note, the difference is only a matter of one little vowel. Consider this submission a lesson in accidental authority.
The backstory: Auron was his class's "Special Person of the Week." He had to fill out a short survey with some background information about what makes him unique.
What his classmates learned: Auron is even more special than they thought -- and very powerful too.
And what did mom say? The boy's mother tells us she saw his mistake, but told Auron he could leave the misspelling because he'd "worked so hard on it. :)"
Has your child drawn or written something adorable? Send a photo to parents@huffingtonpost.com and it may be featured as our Cute Kid Note of the Day!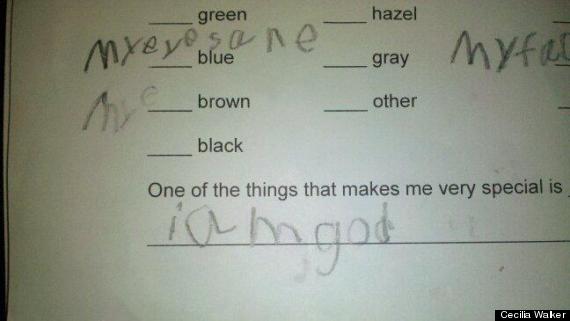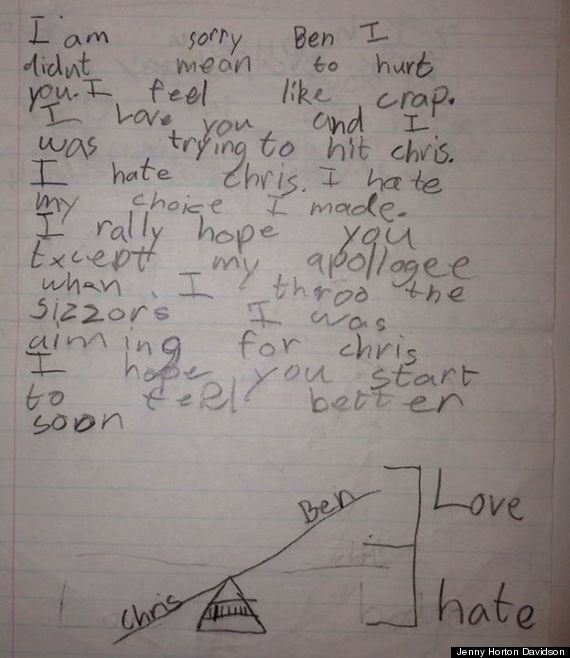 Cute Kid Notes
Popular in the Community