Title: "If I Get A Boyfriend"
Inspiration: Mom and dad tell HuffPost that Sophie "wrote this after watching a recent episode of 'Good Luck Charlie,' where the father goes to a movie to spy on his son's first date."
Not jinxing it: It's hard to tell if her cautious language is a way of letting her hypothetical future chaperones down lightly (by leaving "wiggle room," in their words) -- or just a sign of ruthless romantic realism.
If she gets a boyfriend, how will she know he's the one? What is love? Is that what you're asking?
Movie the author should avoid watching: "Father of the Bride"
Has your child drawn or written something adorable? Send a photo to parents@huffingtonpost.com and it may be featured as our Cute Kid Note of the Day!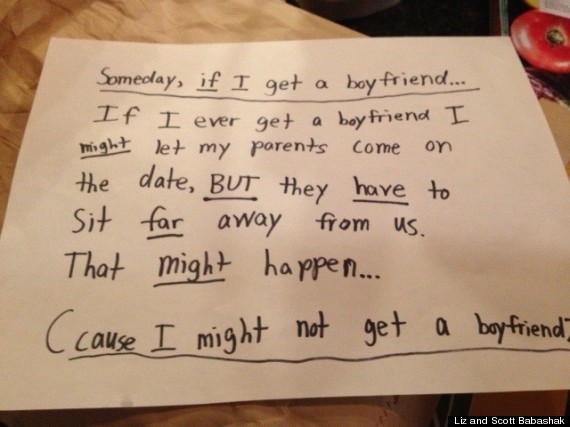 Related
Before You Go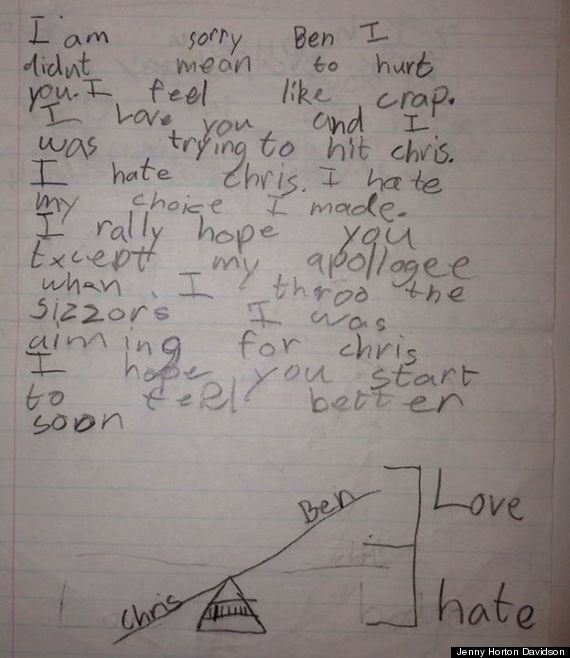 Cute Kid Notes