Title: "Happy Early Mother's Day"
Why early? Mom told HuffPost that she'll be away from home for a business trip on Mother's Day, so Emma presented her with this note on Wednesday evening.
Mom's reaction: The "touching, heartfelt, and shocking" message made her feel like "the best mom on earth."
The million-dollar question: Emma may love Mom more than chocolate and "even mustaches" -- but does she love her more than cow?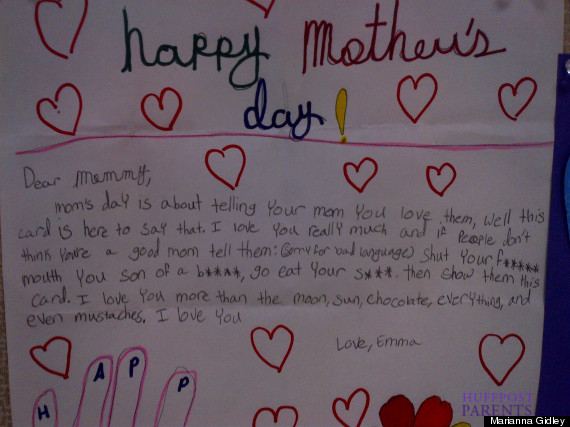 Has your child drawn or written something adorable? Send a photo, along with your child's name and age, to kidnotes@huffingtonpost.com or via Facebook or Twitter -- and it may be featured as our Cute Kid Note of the Day.