Today's cute kid note is the best kind of (early) Father's Day present.
How adjectives work: "Stinky" and "clean" must cancel each other out, right?
Be honest, kid: Rhett is aware that daddy's "old." But that's hardly a juicy piece of gossip. What, no revelations about daddy's drinking habits?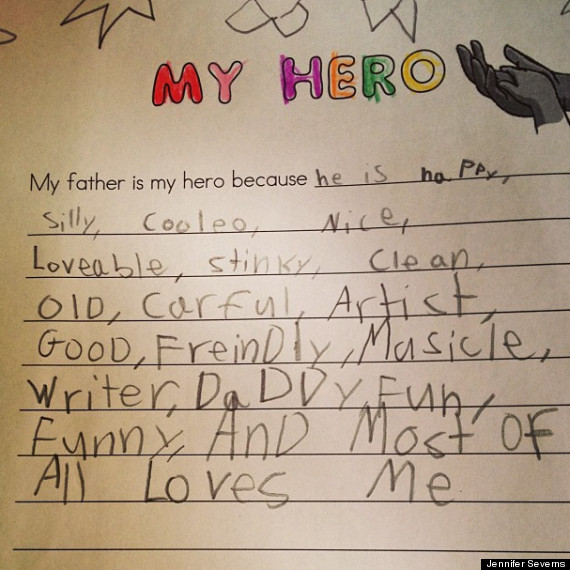 Has your child made a funny or cute card for Dad? Send a photo, along with your child's name and age, to kidnotes@huffingtonpost.com or via Facebook or Twitter -- and it may be featured as our Cute Kid Note of the Day Father's Day roundup!