The author of today's cute kid note won't let a dried-up pen stand in her way.
Title: Time For A New Pen
Past and present: While Evelyn seems to have grasped the live-action mentality of Twitter, she's still using decidedly 20th-century tools.
Dad says: This letter contained the initial instructions to a house-wide scavenger hunt that was packed with prizes such as original drawings and stories that spanned almost every room in our home -- we have yet to find all of the clues!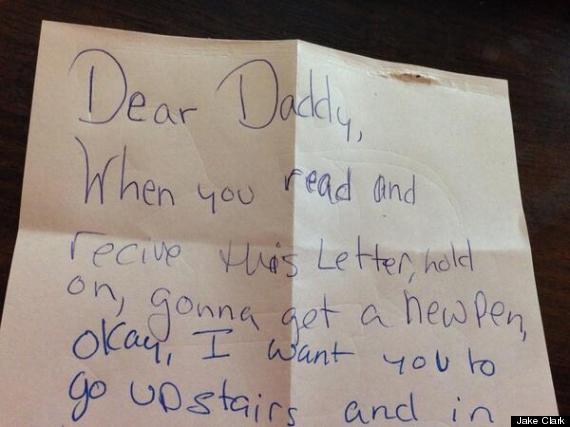 Has your child drawn or written something adorable? Send a photo, along with your child's name and age, to kidnotes@huffingtonpost.com or via Facebook or Twitter -- and it may be featured as our Cute Kid Note of the Day.