Why so strict? Mom says she was with her girlfriends one night when Maddie wanted them to stop talking. The little girl was, apparently, showing off her ability to spell words like they sound.
Riiight: "My friends, laughing hysterically, asked what exactly my husband and I do in our spare time," Mom says.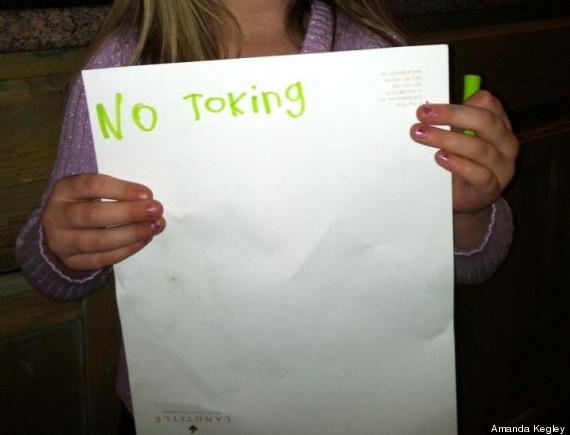 Has your child drawn or written something adorable? Send a photo, along with your child's name and age, to kidnotes@huffingtonpost.com or via Facebook or Twitter -- and it may be featured as our Cute Kid Note of the Day.