The author of today's cute kid note has made a list of everything she needs to throw the greatest party of all time.
Translation: Cake, cupcake, whipped cream, ice cream sundae, ice cream, ice cream cake, ice cream cupcake, radio, long table, people (important!), disco ball, hook (for disco ball), dance floor, fruit salad.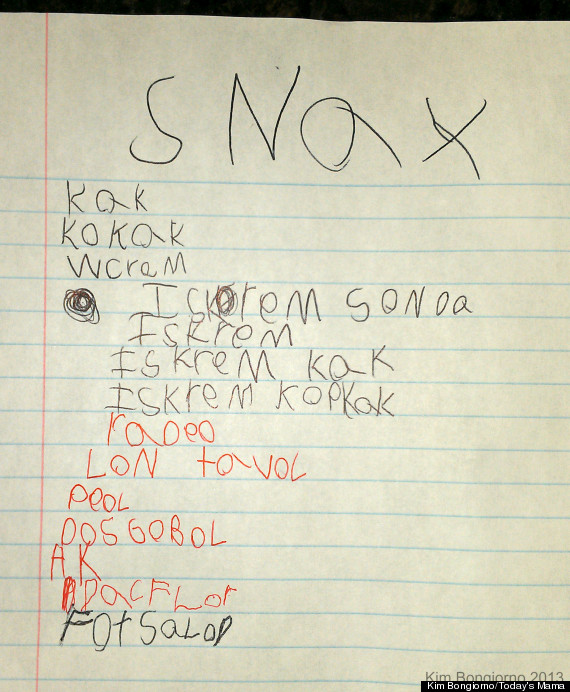 Has your child drawn or written something adorable? Send a photo, along with your child's name and age, to kidnotes@huffingtonpost.com or via Facebook or Twitter -- and it may be featured as our Cute Kid Note of the Day.