Don't be surprised if you catch us reading today's cute kid note first thing every morning from now on.
Title: 'You Are A Superhero'
T-shirts for all: Gabriela's mom, who is the founder of Princess-Free Zone, says her daughter was helping with T-shirt designs for the company when she came up with this list ("I have it ready to be put on a tee," mom assures us.)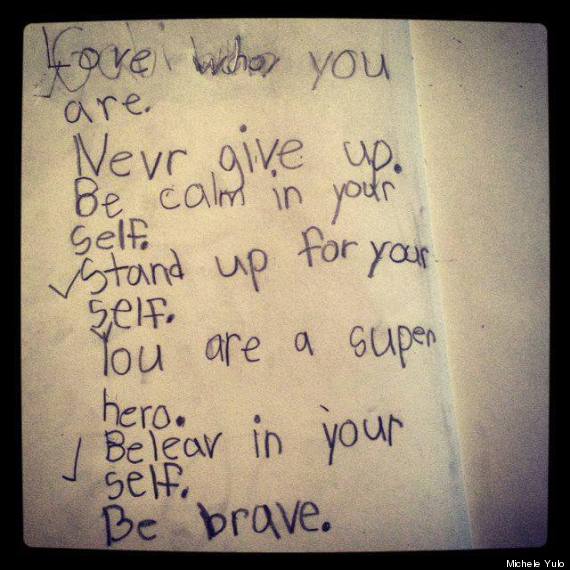 Has your child drawn or written something adorable? Send a photo, along with your child's name and age, to kidnotes@huffingtonpost.com or via Facebook or Twitter -- and it may be featured as our Cute Kid Note of the Day.