The author of today's cute kid note may not have all her teeth, but that won't stop her from asking for a snack.
Title: "Dear Tooth Fairy..."
One step ahead: Unlike so many of her peers, Laila has succeeded in keeping track of her tooth long enough to leave it under her pillow. Score.
Fair asking price: Since she's seeking an out of the ordinary reward, maybe Laila should throw in an eyelash to sweeten the deal.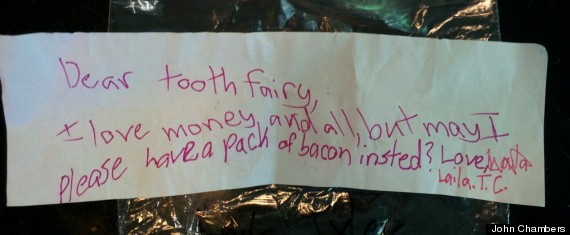 Has your child drawn or written something adorable? Send a photo, along with your child's name and age, to kidnotes@huffingtonpost.com or via Facebook or Twitter -- and it may be featured as our Cute Kid Note of the Day.
Related
Before You Go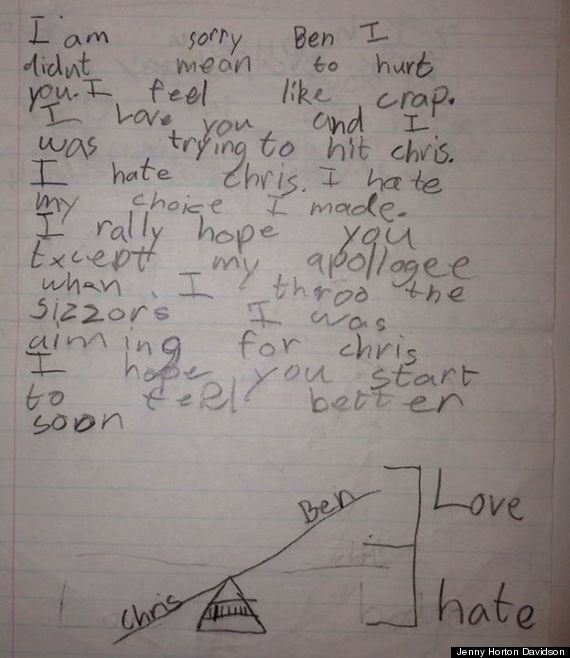 Cute Kid Notes