The author of today's cute kid note may not be a perfect speller, but he knows how to make a shrewd deal.
Title: A Letter To The Tooth Fairy
The situation: Emerson had just managed to wiggle a loose tooth out of his mouth when it fell down the bathroom sink drain, Emerson's mom tells us. Naturally, he was "distraught."
Irrefutable logic: He decided "an eyelash was a good substitute, seeing as how they fall out the same way his teeth do."
The happy ending: Mom assures us that his deal was a success.
Has your child drawn or written something adorable? Send a photo to parents@huffingtonpost.com and it may be featured as our Cute Kid Note of the Day!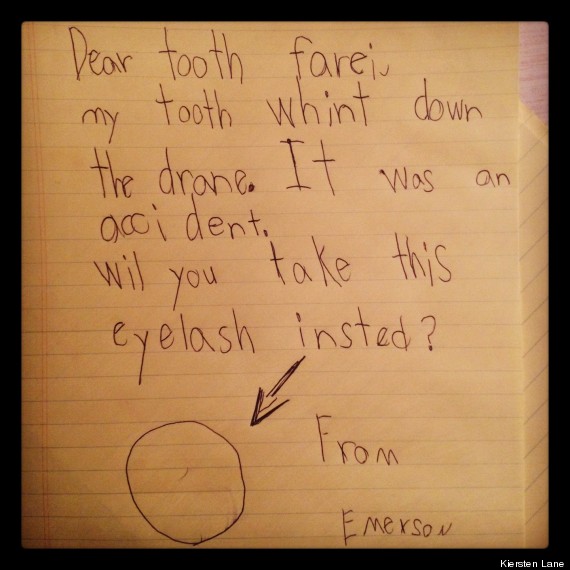 Related
Before You Go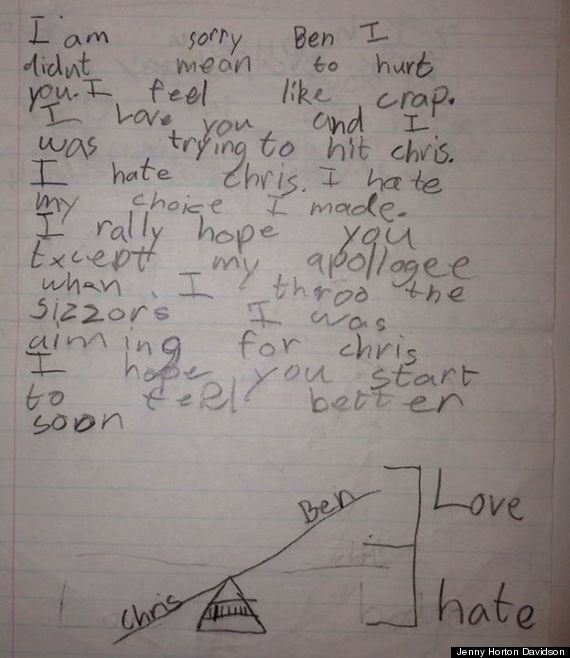 Cute Kid Notes