The author of today's cute kid note has a sophisticated perspective on human relationships.
Shares a title with: The less eloquent (but catchier) dance hit. Give or take a question mark.
Has your child drawn or written something adorable? Send a photo to parents@huffingtonpost.com and it may be featured as our Cute Kid Note of the Day!
Before You Go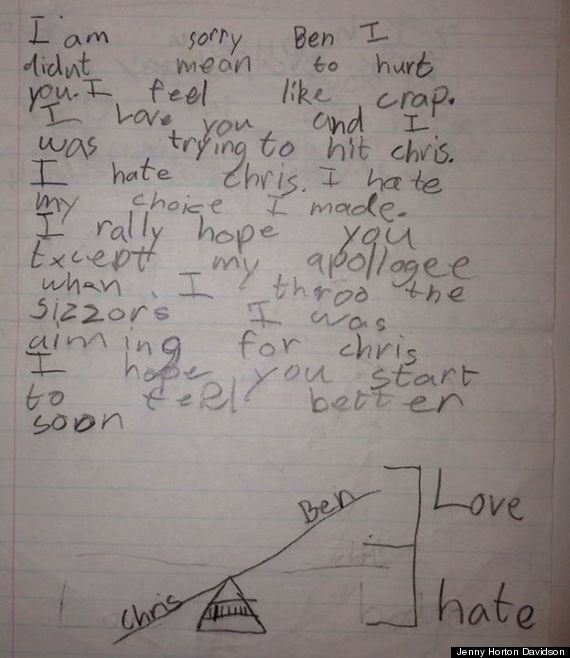 Cute Kid Notes