Title: One Track, His Mind Is
The Force Is Strong With This One: "You should have seen it the first time he noticed the Lucasfilms title screen at the start of the movie," Lucas's mom says. "He couldn't believe it was all just for him."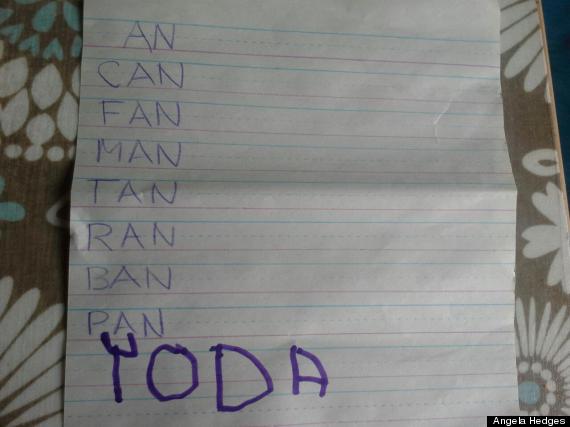 Has your child drawn or written something adorable? Send a photo, along with your child's name and age, to kidnotes@huffingtonpost.com or via Facebook or Twitter -- and it may be featured as our Cute Kid Note of the Day.