This cute kid note shows that a person -- however small -- just might be a dog's best friend.
Title: "You Should Not Hit Dogs"
Theme song: "Little People" ("Never kick a dog / Because he's just a pup ... You'd better run for cover/When the pup grows up.")
Lost in translation? There's been confusion on Reddit about the Irish use of the word "cot" (see question no. 5). But we're going to come right out and say that there is no country where hitting dogs is ok.
Has your child drawn or written something adorable? Send a photo to parents@huffingtonpost.com and it may be featured as our Cute Kid Note of the Day!
Related
Before You Go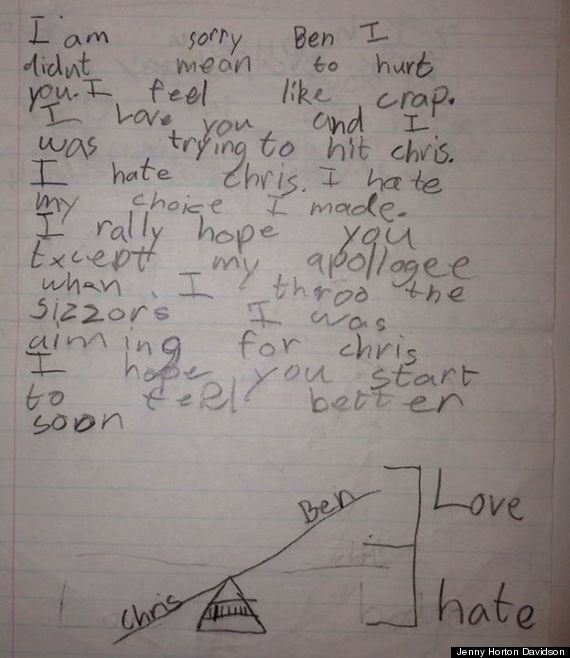 Cute Kid Notes