Today's Cute Kid Note is a very legitimate complaint letter that we'd love to see answered.
Title: Dear Disney Cruise Line
Ethan's commitment to brotherhood: Strong. He wants Disney Cruises to cast some "cool guys" for other little boys to meet, since he's not sure if he'll ever take a cruise again.
Guys Ethan thinks are cool: Aladdin, Eric and Jack Sparrow
Guy we think is cool: Ethan
Has your child drawn or written something adorable? Send a photo to parents@huffingtonpost.com and it may be featured as our Cute Kid Note of the Day!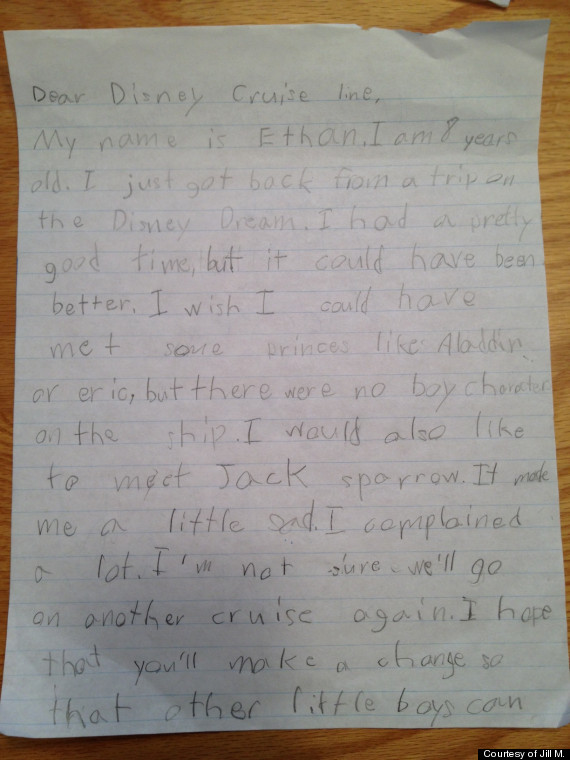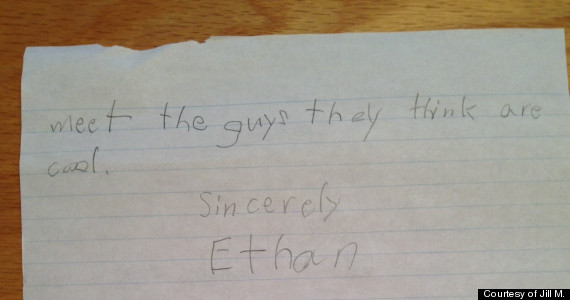 Before You Go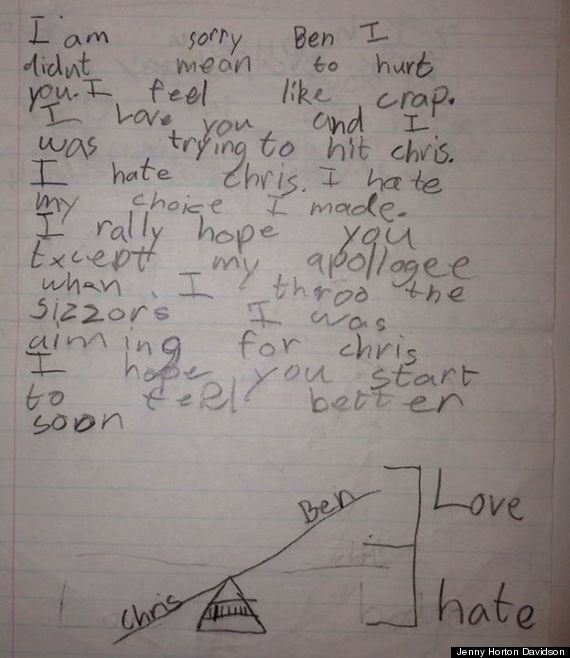 Cute Kid Notes