Childhood crushes die hard -- and sometimes, they blossom into high school sweethearts. Such is the case for Harris Fishman, a high school senior in South Florida who recently took the object of his elementary-school affection to prom.
In an email to the Huffington Post, Harris told us how he popped the big question:
Last summer in the bowels of my closet, I found a tiny folded-up piece of paper, which turned out to be an eight-year-old love letter that my fifth-grade sweetheart had written me back in elementary school. It was all horribly misspelled and hilarious, and I realized I must have stashed it away so my parents couldn't find it. The letter closed with "Plez write bak so i know you feel the same." So when prom time rolled around, I did. On the same piece of paper, I wrote: "Sorry this response is so late, I've been totally swamped for the past eight years. Anyway, I just want to let you know that the feelings are totally mutual and I was wondering if you would want to go to prom with me." I left the note for her to find during her first period class.
Now, the happy couple are not only elementary school crushes and prom dates, but also Internet celebrities. The heartwarming photo went viral this morning, receiving over 300,000 views and making its way to the front page of Reddit. Check out their super-sweet picture below.
Do you have an adorable, awesome or hilarious prom photo to share? We want to see it! Tweet any and all amazing prom pics @HuffPostTeen!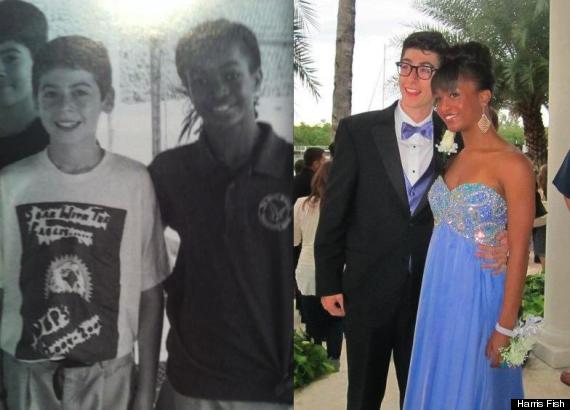 REAL LIFE. REAL NEWS. REAL VOICES.
Help us tell more of the stories that matter from voices that too often remain unheard.