When Adam Skriver popped the question to his girlfriend Marieke on Saturday, he wasn't the only one hoping for a "Yes!"
Skriver posted a photo to Reddit of his golden rottweiler Obie assisting him in the marriage proposal. "I proposed to my girlfriend and my dog did this," he wrote. "I think he is begging her to say 'yes.'" Check out the doggone cute photo below: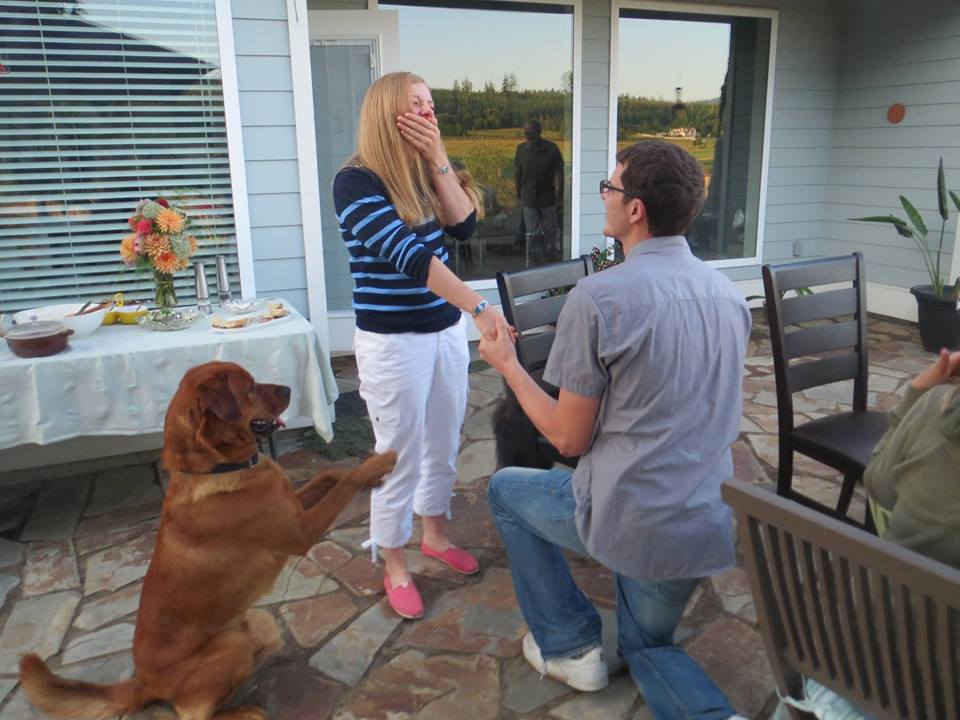 Credit: Adam Skriver
With Obie's help, Skriver got the "yes" he was looking for. Nice teamwork, boys!
Click through the slideshow below for 13 furry wedding guests that are guaranteed to bring a smile to your face.