Two rare red pandas who were abandoned at birth have found a new mother - a small dog, reports The Sun.
The two cubs were born at Taiyuan Zoo in northern China and were abandoned immediately after their birth by their mother, who staff had not suspected was pregnant.
Zoo worker Ha Guojiang told Xinhua news agency that the stand-in mum is good-natured and has happily adopted the cubs.
The red panda species is under special protection in China, and are much smaller than the better known giant pandas, Xinhua reports.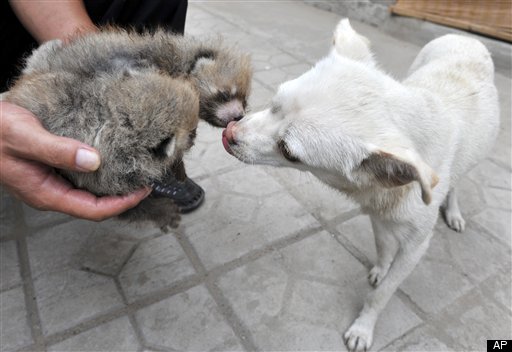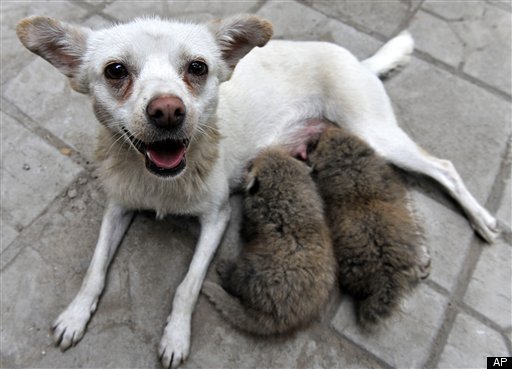 Related
Popular in the Community