Don't you want to give her a hug? Well, she wants to give you one, too.
Louboutina, a 5-year-old golden retriever named after shoe designer Christian Louboutin, frequently stands on a street corner in Manhattan's Chelsea neighborhood and offers free hugs.
Louboutina's owner, Cesar, told Inside Edition that whenever he takes her out for walks, she gives hugs or a paw to anyone who asks. She can often be found on the corner of 5th Avenue and 17th Street, Time Out New York reported.
The dog has been experiencing Internet fame for the past several months. The "Today" show ran a story on her back in August, and her Instagram account boasts more than 12,000 followers. She's also a devoted feminist and supported last month's Women's March on Washington.
Although New York City is currently bracing for a foot of snow, there's a good chance Louboutina will be prepared for the storm: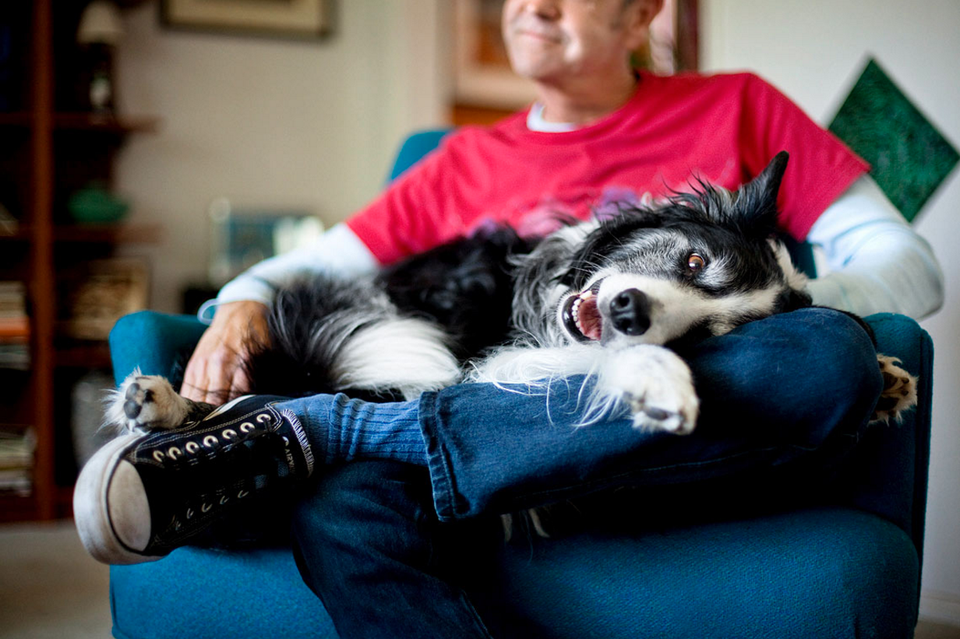 Heartwarming Photo Series Captures The Bond Between Dogs And Their Humans