Meet Alonzo. He's an 8-year-old from Manila, Philippines who DJed at his parents' wedding on Saturday. He was only on the decks for two songs, but by all accounts, he brought down the house.
Here he is behind the booth dropping some beats and flaunting a whole lot of swag.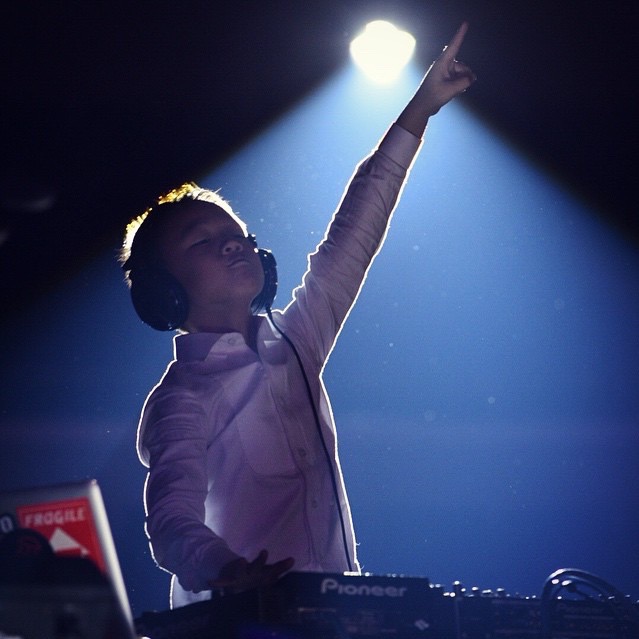 Credit: Magic Liwanag
The groom, Alonzo's dad, made an announcement at the beginning of the reception that there would be a "special guest" DJing the after party. That's when Alonzo -- a.k.a. "DJ Zo" -- took the stage. He opened his set with a confetti blizzard (because duh) and played two of his favorite songs -- "Party Rock Anthem" by LMFAO and "Everything is Awesome" from the LEGO Movie.
"He absolutely loved it!" his mom Czarina Crisologo, the bride, told HuffPost Weddings. "There was so much energy -- it really felt like a concert and he definitely got the crowd going. It's something he's been wanting to do and we're just really happy that he was able to do it. He made the wedding extra special."
The bride said that immediately after her now-husband proposed, Alonzo told his parents that he wanted to DJ at their wedding. His dad promotes and produces concerts, which is one of the reasons Alonzo is so passionate about music and performing at a young age. His parents enlisted the help of a friend to teach Alonzo the basic controls to make his dream come true.
"Alonzo is just a whole lot of fun," photographer and family friend Magic Liwanag told The Huffington Post. "I see him and I'm reminded how I was when I was a kid. Full of life and happiness."
Alonzo's cousin, who was not able to attend the wedding, posted the photo to Reddit on Monday, where it racked up more than 2.6 million views.