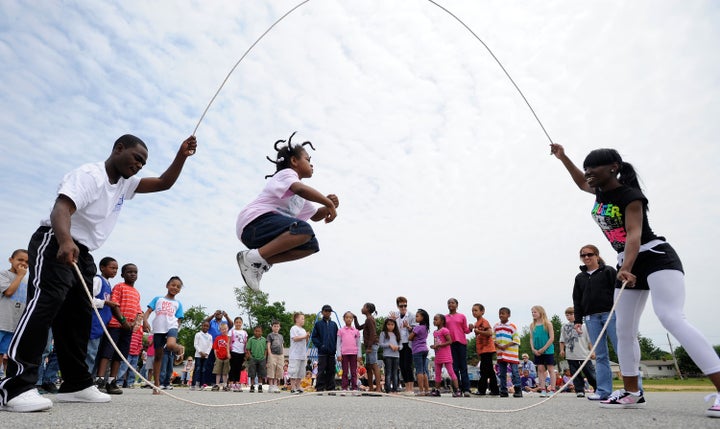 In the face of deep cuts to federal spending, many vital programs that support the most vulnerable Americans are at risk. Of those, there is a possible elimination in funding for the Corporation for National and Community Service (CNCS). But even with the tough financial choices facing our nation, I believe service is worth saving. Not because my own organization, buildOn, is at risk -- more than 98 percent of our funding comes from private donations -- but because service save lives and communities.
Raiya is a teenager and lives in one of the toughest neighborhoods in Detroit. Nearly half of the houses on her block are abandoned, condemned or both. While schools in her community have been closed and boarded up, dozens of "halfway houses" have sprung up in their place. But Raiya comes from a tight-knit family and was closer to her brother Vandell "than anyone in the world." He helped her navigate many challenges and kept her on the straight and narrow. Vandell made sure she got to school in the morning, checked in with her teachers and was always the one who took her out to celebrate her birthday. She could count on Vandell -- no matter what.
Vandell was killed in a drive-by shooting two weeks before her 14th birthday. Raiya was devastated -- paralyzed by the loss of her brother. She had lost all sense of control over her own life. I know from 20 years of running buildOn, an after-school service program in inner-cities across the U.S., that once this is lost, youth become disillusioned and apathetic, they fail academically, drop out of school and, most tragically, give up on their future. Raiya stood at a dangerous crossroad in her life.
When her birthday rolled around, Raiya knew she couldn't celebrate, but she also knew Vandell would NEVER want her to give up on her life or her future. Luckily, Raiya had a safety net in buildOn. Vandell was always proud of Raiya's service and dedication to helping others, so instead of celebrating, Raiya decided to do a day of service in honor of her brother. She went to the Detroit Veterans Center to serve meals and hang out with homeless veterans who had fought in Afghanistan, Iraq and Vietnam.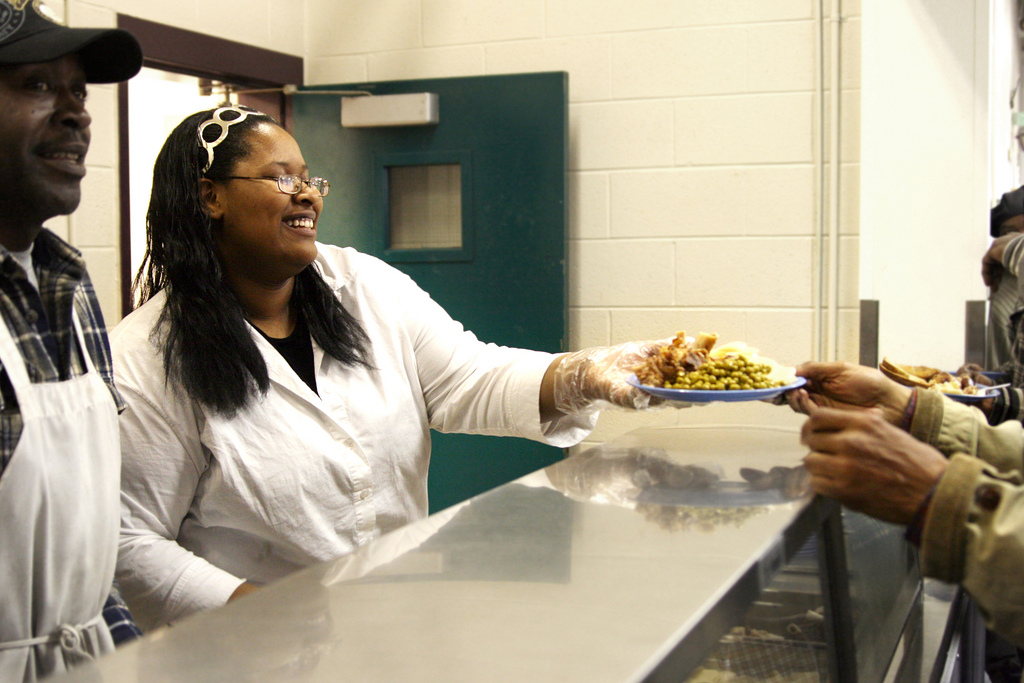 Above: Raiya serves food at the Detroit Vet Center.
That was the first time Raiya went to the Vet Center. It was the first time she heard their stories and helped them to smile again. Since then, Raiya has continued serving meals and exchanging stories with the vets. She knew she was making a difference in their lives and it began to change her own. Over time, Raiya, too, began to smile and regain control of her life and future. She is now 17-years-old and has contributed more than 400 hours of service since that fateful day. Raiya will graduate from high school this year and is tracking well for college. Service changed her life, and she is not alone.
The act of service itself is transformational. Studies have shown after engaging in service the achievement gap for low income students narrows, academic engagement increases, and graduation rates rise. At buildOn, 95 percent of the high school seniors participating in our program not only graduate, they go to college.
Right now, federal funding for CNCS is at risk of being zeroed out, eliminating many of our most important national service programs that empower people just like Raiya. From the young adults involved in AmeriCorps to the retirees engaged in RSVP, from students supported by Learn & Serve America to low-income communities improved by the Social Innovation Fund; these eliminations would have disastrous effects on American communities, youth unemployment numbers and the nation's economy.
If CNCS is eliminated, more than 500,000 positions for young adults and seniors serving on the front lines of natural disasters, the dropout crisis and many other community challenges would be eliminated. More than 3 million at risk children would lose vital educational support provided by service organizations, and $800 million in private investment would be taken away from essential services for local communities.
Last year, buildOn received funding from Learn & Serve America to expand our afterschool service model to help turn around a failing high school in the South Bronx where only 12 percent of the incoming freshman are reading at grade-level. Through this program we have already engaged more than 80 percent of the student body through our service learning curriculum. And like Raiya, these students are elevating expectations of themselves and their community.
This kind of innovative pilot programing would not have been possible without funding from CNCS.
We need to save service because service is the fabric of our nation. Service empowers people in the most challenging circumstances to lift up their communities and each other. Through service, Raiya and tens of millions of other Americans are rebuilding our country. Please go to SaveService.org and learn how you can get involved. Now is the time to invest in people like Raiya, in service and the future of America.