As much as we love the holidays, looking at our bank accounts after they're over usually has us quoting that other Christmas villain, "...bah, humbug." Many Americans feel the pinch: Consumer credit counseling agencies report that calls for help increase by 25 percent in January and February -- much of it due to runaway holiday spending.
But don't turn into a Grinch quite yet. With a few practical steps, you can give your loved ones that memorable holiday experience without shrinking your wallet "two sizes too small." We teamed up with Discover Card and sought out the best advice on combating overspending from the most knowledgeable experts -- real moms and dads across the Internet.
Set A Holiday Budget.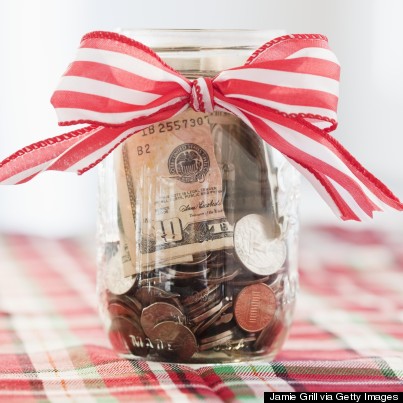 While it may sound so simple that Cindy Lou Who could do it, only about half of Americans bothered to plot a budget for holiday spending in 2013. Putting numbers to paper may the easiest way to rein in that overwhelming temptation to splurge.
The key to making a good holiday budget is to be realistic. The average American spends between .05 and 1.2 percent of their annual income on holiday shopping; aim for the lower end of that spectrum. According to the bloggers at One Beautiful Home, it helps to have an open conversation with your partner and decide "how much you CAN afford, not what you WANT to spend." (They even prepared a festive budget template.)
Don't forget to list smaller things either: tips, extra money for packaging and groceries.
Make a List Of The Most Important People In Your Life. (Check It Twice, Of Course.)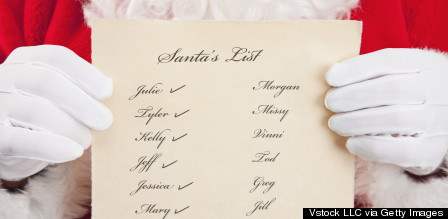 Now that you've determined how much you can spend, we have to let you in on a painful truth: You are not Santa Claus. You can't get presents for everyone. Instead, you must prioritize.
Kristen, blogger at The Frugal Girl, puts it well, "Giving gifts is lovely and all, but when our gift-giving begins to cost us sanity and financial peace, something has gone wrong." She suggests giving up on giving expensive presents to all the myriad nieces, nephews, cousins, mailmen, hairdressers and Whos in Whoville that currently clutter up your list.
Realizing you're not Santa doesn't only lift a burden from your wallet. Prioritizing the people in your life offers a chance to reflect on who truly matters to you.
Stop Supersizing Your Gift Pile.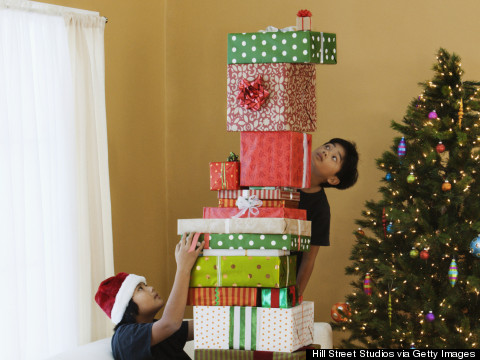 Once you've pared down your list of who, you also have to cut what you give. But you don't need to puzzle and puzzle 'till your puzzler is sore. There's an easy rhyme that can help you start to cut back, courtesy of Ruth Soukup at Living Well, Spending Less:
Give something you want, something you need, something to wear, something to read. Want. Need. Wear. Read.
No one suggests you cut back entirely on your children or spouse, but with average spending hitting $224 per child in 2013, you can give a little. Plus, it's probably better to buy a few, special things than a mass that are quickly forgotten.
Manage Gift Expectations With The Rule Of Threes.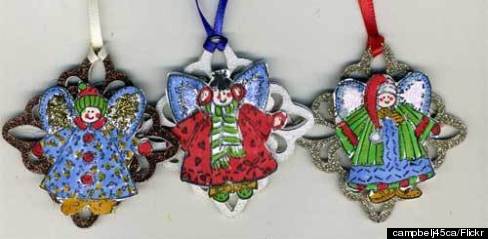 Even a three-decker sauerkraut and toadstool sandwich like the Grinch manages to realize that Christmas, perhaps, means a little bit more. Your children can too -- it's just a matter of managing gift expectations. (Not for nothing, but 60 percent of moms consider their children spoiled.)
But studies show that children are naturally altruistic beings, even in their "terrible twos." And money experts say that children as young as three can understand concepts like saving and spending. They will understand that you need to cut back.
Amanda Ellerbe, a poster at Mainstream Mom, offers a simple strategy: Ask your kids to select three gifts. That'll help them focus on what they really want -- and it'll streamline their expectations. Don't worry, you can always get them more if they're nice.
Be Creative with Gift Giving -- And Gift-Making.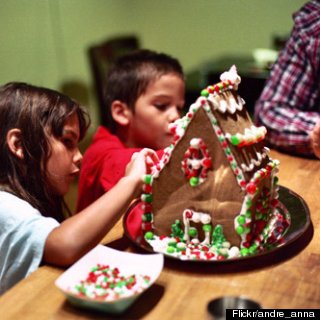 "If I can't find a reindeer, I'll make one instead!" shouts the Grinch, and, though it was part of a diabolical anti-holiday scheme, perhaps we could all learn something from his ingenuity.
Christmas doesn't need to come from a store, and there are endless ways to celebrate creatively. Some of our experts saved money by buying still-in-packaging toys and books from garage sales; others explored bazaars; yet others spread love via baking or cooking, especially for members of their extended circle. They give gifts like an IOU to babysit on date-night, or they sat down with their children to make something by hand. (Here are just a few ideas for gifts you can make at home.)
Craig Ford, contributor at Wise Bread, frames it pretty simply: would you display your store-bought gifts in your office? If the answer is no, try making something as a family.
Start Saving (And Buying) Early.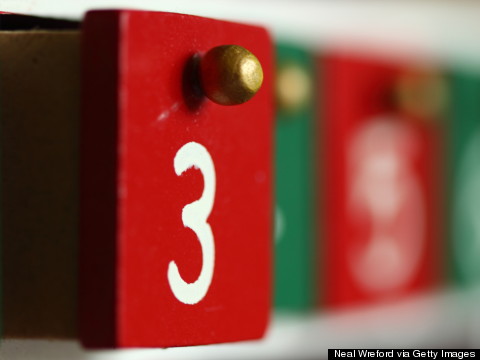 And last, but not least, we've a great grinchy trick to help all your Christmas-savings plans -- er -- stick.
With your list of priority people settled, you can get to work figuring out what they want. You don't need to wait for the rush of Black Friday: Odds are that whatever it is will be on sale at some point during the year.
And there are plenty of ways -- at least 31, according to the Money Saving Mom -- you can earn extra cash to build up your Christmas war chest. They range from the relatively easy, like selling your used books, to the more involved, like starting your own cleaning business. Or you can even save up your credit card rewards and redeem them on gifts.
But the moral of our holiday story is this: You don't have to trade your financial future for a good Christmas present. With Discover card, you can redeem your Cashback Bonus for any amount, any time.