Two employees at a CVS store in Chicago are out of a job after one of them called the police on a black woman who presented a coupon they suspected was fraudulent.
Video capturing the tense scene on Friday night shows a white store employee visibly shaking while he appears to be on the phone with police. The customer, Camilla Hudson, can be heard giving her name and promising to wait for responding officers.
A spokesperson for the Chicago Police Department confirmed the call, telling HuffPost in an email that it was reported as an "assault in progress."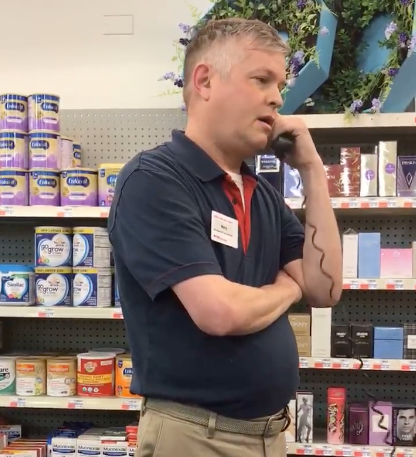 Hudson says she attempted to purchase a product with a coupon that the product's manufacturer had mailed to her. A photo of the coupon posted on her Facebook page shows that it had a Dec. 31, 2018 expiration date.
"The manager on duty said that he'd never seen a coupon like the one I had and said that he thought it was fraudulent," Hudson recounted in a Facebook post.
"When I asked for his name and his title/role within the store, he became agitated and rude. When I pulled out my phone to document what happened and exactly what he'd said to me (AND how he'd said it!) he turned his back and walked away from me," she wrote.
Hudson said she followed the manager as he went into a back room and slammed the door behind him. A second manager then approached her, advising her to leave because the police had been called, she said. According to Hudson's post, the employee called 911 twice, in one call accusing her of harassing them.
"He talked to me like I was a rabid dog," Hudson told The Washington Post of the second employee, who can be heard identifying himself in Hudson's video as Morry Matson. "He was not professional. He was not courteous. From the very first words, he was contentious, and he was accusatory in his tone."
Officers left without taking any action and did not file a police report, the Chicago Police Department told HuffPost. Hudson said she left shortly after their arrival.
CVS apologized to Hudson in a statement and said the two employees involved are no longer employed by CVS Health.
"CVS Health does not tolerate any practice that discriminates against any customer and we are committed to maintaining a welcoming and diverse environment in our stores," the statement read. "We have firm non-discrimination policies in place to help ensure that all customers are treated with respect and dignity. Profiling or any other type of discriminatory behavior is strictly prohibited."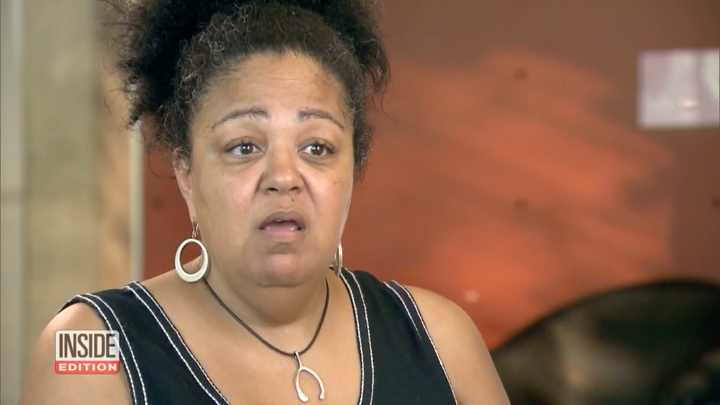 HuffPost could not immediately reach Matson, the employee in Hudson's video, for comment.
According to the local news site Block Club Chicago, which first reported on the CVS incident, Matson had served as the Illinois chapter head of the Log Cabin Republicans, an organization that describes itself as the nation's largest Republican organization dedicated to representing LGBT conservatives and allies.
The group's national president, Gregory T. Angelo, told HuffPost in a statement that Matson is no longer part of Log Cabin Republicans following Friday's incident.
"Log Cabin Republicans Chapter Leaders have a duty to conduct themselves in a manner becoming of an organization advocating equality and inclusion of all Americans — whether or not they are acting in an official capacity on behalf of LCR or otherwise," Angelo said.
Matson was running for 48th Ward alderman as an independent, and was a state delegate for Donald Trump's 2016 presidential campaign, according to the Chicago Sun-Times. His campaign's website did not appear online as of Tuesday.
Meanwhile, a spokesman for First Quality ― the company listed on the coupon that Hudson presented ― told HuffPost that her coupon appears genuine.
"It does appear to be a legitimate coupon," spokesman Moshe Oppenheim said, basing his assessment on the images he had seen.
There's a growing list of news stories about white individuals calling the police on black people for doing everyday things.
Two white women, one of whom was an off-duty police officer, recently ordered a black man to leave the pool at his Indianapolis apartment complex. At another pool in Memphis, a white woman called the police on a black man for refusing to take off his socks while in the water.
CORRECTION: A previous version of this story stated that the recent pool incident involving an off-duty police officer was in Illinois. It was in Indianapolis. The story also misstated the title of the site that first reported this story. It is Block Club Chicago.