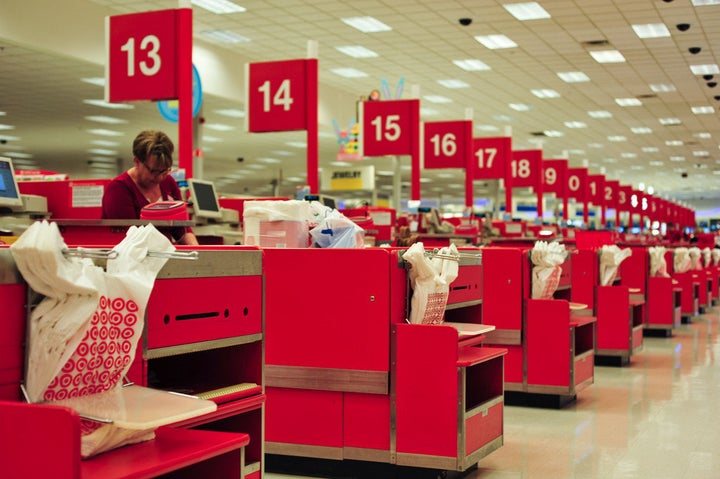 Cashiers standing up for their rights to sit down will have to learn to live without chairs.
On Friday, a California judge ruled that CVS does not have to provide chairs for its cashiers. The decision ended a class action lawsuit filed in 2009 by Nykeya Kilby, a former cashier at a CVS in Chula Vista, Calif. Kilby accused her employer of not following a state labor law that requires retailers to provide "suitable seats" for employees, according to court documents.
Many of the tasks performed by CVS cashiers, such as scanning merchandise, receiving payment, making change and waiting for customers could be performed while seated, Kilby's attorneys wrote in her original complaint.
In Europe, most cashiers in supermarkets and other chain stores sit down while working. In the U.S., the custom of standing up was hardly questioned before 2009, when a handful of California workers filed class action lawsuits against Home Depot, 99 Cents Only and other retailers. Since, Walmart and Target have also been hit with lawsuits. Workers claim that the companies should not only provide seats but pay each worker who was made to stand a penalty under a 2004 law called the Private Attorneys General Act.
Critics have dubbed the Act the "Sue Your Boss Law," as it allows employees to demand penalties for any violations of California's labor code. In court documents, CVS argued that Kilby was fired after eight months of employment for missing work and never requested a chair during her time there.
Other courts have ruled in favor of seatless employees at Home Depot and 99 Cents Only. But the judge in the CVS case argued that the nature of CVS's cashier job doesn't "reasonably permit the use of a seat," according to court documents. CVS said it could not "maintain its commitment to excellent customer service" if cashiers sat rather than stood.