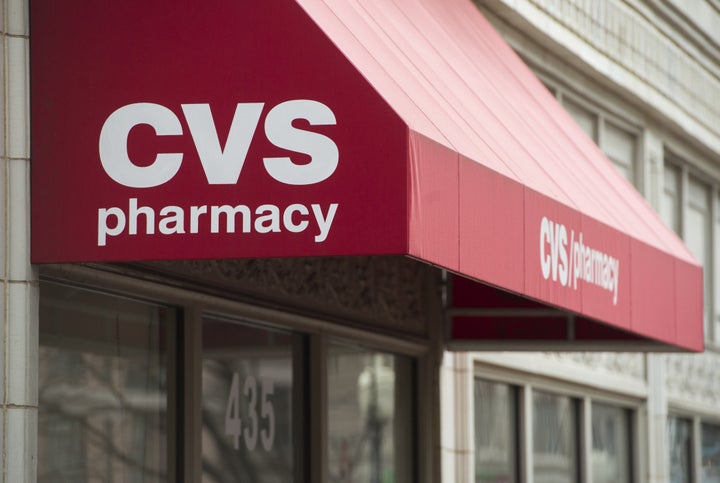 Hilde Hall felt "elated" to finally start hormone treatment after a trip to her doctor in April ― until an Arizona pharmacist refused to fill one of her prescriptions at CVS.
Without giving a clear reason, the man "just kept asking, loudly and in front of other CVS staff and customers, why I was given the prescriptions," Hall wrote in an essay on the American Civil Liberties Union's website.
Hall said she nearly started crying.
On Friday, one day after Hall shared her story publicly, CVS announced that the pharmacist who allegedly harassed her is no longer employed with the company. CVS would not clarify whether the pharmacist was fired, telling HuffPost that it does not comment on employment decisions.
In an apology statement, CVS said the man's conduct "violated company policies and does not reflect our values or our commitment to inclusion, nondiscrimination and the delivery of outstanding patient care."
A CVS spokesman said it requires pharmacists to notify the company in advance about any religious convictions they have that would interfere with their ability to perform their job, so management "can ensure there are other arrangements in place to ensure the patient's medication needs are promptly satisfied."
In her essay, Hall explained why she didn't want to engage with the pharmacist.
"I felt like the pharmacist was trying to out me as transgender in front of strangers. I just froze and worked on holding back the tears," she wrote.
Hall said she then left the CVS without her doctor's prescription note because the pharmacist refused to give it back. When she called her doctor's office to explain, the prescription was sent to a nearby Walgreens, where it was filled "without question."
"I have contacted CVS' corporate complaint line multiple times, but no one has addressed my concerns or offered me an apology," she wrote.
The company issued its statement nearly 24 hours after she published her story online. CVS apologized to Hall for the delay, saying in its statement that no one had previously contacted her due to "an unintentional oversight."
Although Hall acknowledged that CVS had received a perfect score from the Human Rights Campaign for its policies related to LGBTQ equality ― a fact also touted in the company's statement ― she said "measures should be in place to ensure no other customer is humiliated like I was."
An American Civil Liberties Union spokesman told HuffPost that she appreciates the company's response. She got a call from a CVS representative who "offered a sincere apology on behalf of the company and said that the pharmacist who mistreated [her] acted outside of the company's guidelines."
"Hilde hopes that CVS will make its nondiscrimination policies public, so that transgender and non-binary customers have some assurance the corporation will take appropriate action if similar discrimination occurs in the future," the spokesman said.
Companies often have individual policies to ensure customers are still served respectfully and efficiently.
Much like CVS, Walgreens ― which was recently involved in a similar incident in Arizona ― requires pharmacists to refer the customer to a co-worker or manager "in a timely manner," The Arizona Republic reported. The retailer announced plans to revamp employee training after an employee in June refused to fill a woman's prescription to treat her miscarriage.
Popular in the Community