 A Republican congressman who has long been a staunch supporter of sticking with the war in Afghanistan is now changing course, arguing that the United States needs to pull out as quickly as possible.
Young has consistently opposed even setting a timetable for withdrawal from Afghanistan. In May 2011, an amendment requiring the president to present Congress "with a timeframe and completion date" for the war failed by just 12 votes, garnering the support of 26 Republicans. Young, however, was one of the ones who voted to kill it.
Young, who is chairman of the House defense appropriations subcommittee, also told the Times that he believes many of his GOP colleagues now feel the same way he does, but "they tend not to want to go public." He added that when he's talked to military leaders about his views, he doesn't "get a lot of reaction."
The congressman said he came to his new position after talking with veterans over the past three months and hearing about what a "real mess" Afghanistan is in.
According to the Times, Young was particularly affected by the death last month of 26-year-old Staff Sgt. Matthew S. Sitton, who attended the Christian school run by the church Young attends.
Before he passed away, Sitton wrote Young a letter about the problems in Afghanistan, including with the command structure and the fact that they were "being forced to go on patrol on foot through fields that they knew were mined with no explanation for why they were patrolling on foot."
Sitton died after stepping on an improvised explosive device.
One Republican who doesn't seem to agree with Young's position on Afghanistan is presidential candidate Mitt Romney, who has said he agrees with President Obama's timeline to withdraw troops by 2014 but has also criticized the president for announcing that timeline.
UPDATE: 2:03 p.m. -- Statement from Democrat Jessica Ehrlich, who is challenging Young:
I support the safe return of our troops but unlike Bill Young I would have voted in support of the Jobs for Vets bill and GI Bill 2.0 to support our troops in the field and back home. While I'm glad that Bill Young has admitted his mistake and wants to bring our troops home now, unfortunately after 42 years in Congress he's lost touch with the needs of our troops when they do come home. Why else would he ignore the inhumane conditions at Walter Reed Veterans Hospital as Chair of the Appropriations Committee or receive an F rating from the non-partisan Veterans group, Iraq and Afghanistan Veterans of America (IAVA).
Before You Go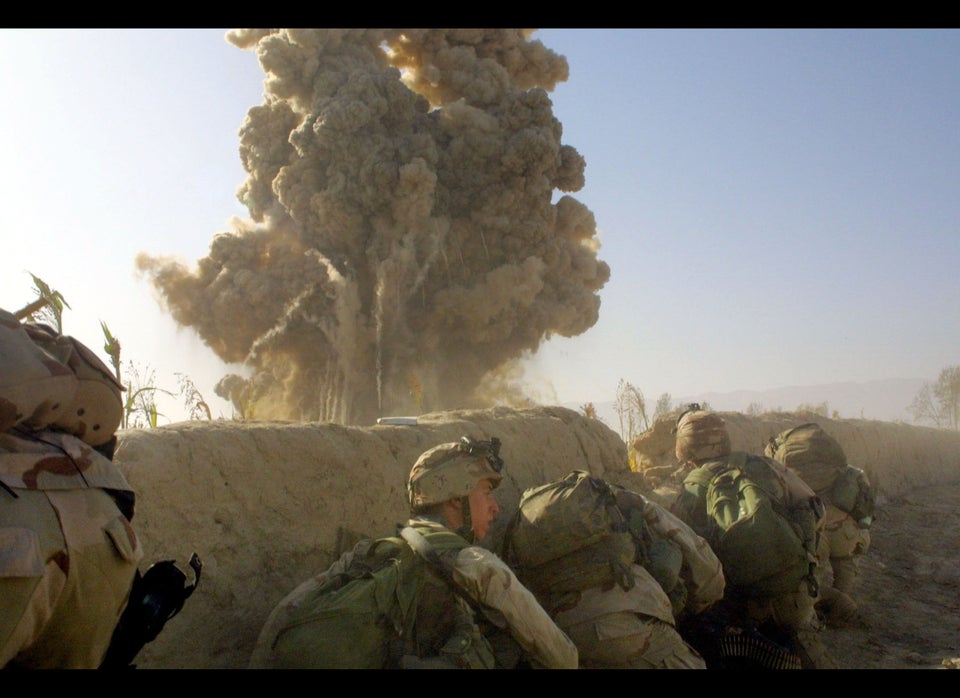 Afghanistan War, By The Numbers
Popular in the Community