Officials inspecting the aftermath of a deadly warehouse explosion in Tianjin, China detected dangerously high levels of cyanide. The Aug. 12 blasts in one of the country's biggest port cities killed at least 114 people and leveled the surrounding area.
Reuters reports that the levels were at least 277 times the standard limit, but according to AFP, the figure was over 350 times that limit.
"Cyanide was detected at eight water monitoring spots inside the warning zone, with levels at one spot exceeding limits by 356 times," an official from China's Ministry of Environmental Protection said, according to CNN. "Cyanide pollution is severe inside the warning zone. Outside the zone overall, the amount of cyanide detected is at normal range," he said.
Local authorities had said on Monday that they were working to clear the area of hazardous chemicals. But when inspectors from the Tianjin Environmental Protection Bureau tested the water around the blast site on Tuesday, they found alarmingly high levels of the chemical in several different locations. 
The warehouse likely contained around 700 tons of sodium cyanide, which is over 70 times the legal limit, according to the Guardian.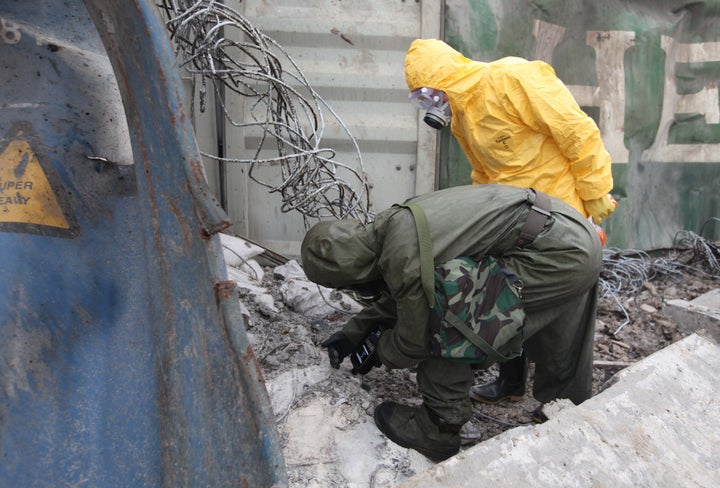 Cyanide poses a huge threat to humans. As Quartz points out, cyanide and water can form a toxic gas called hydrogen cyanide that is dangerous and even deadly when inhaled. When mixed with water, cyanide can combust. Officials worry that rain could trigger more explosions in the same area.  
Calling all HuffPost superfans!
Sign up for membership to become a founding member and help shape HuffPost's next chapter