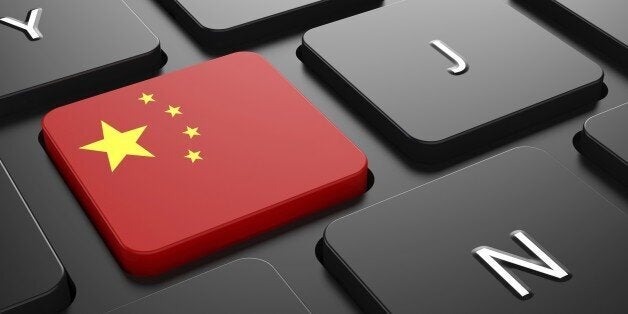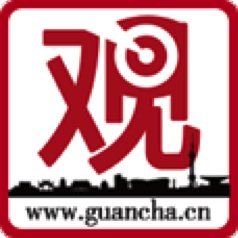 SHANGHAI -- Before setting foot in Washington and New York, Chinese President Xi Jinping, on his first state visit to the United States, is holding court in Seattle, at the U.S.-China Internet Industry Forum. The titans of American technology industry will show up in force. Tim Cook of Apple, Mark Zuckerberg of Facebook and Bill Gates could be among them, standing side by side with Xi. Given the Obama administration's recent hostilities toward China with regards to cybersecurity, this will be an awkward moment for the White House.
The contrast will be an interesting one. On the American West Coast, it will be a picture of entrepreneurial optimism characterized by growth and opportunities. Back East at the political center inside the Beltway, a chilly atmosphere with shrill rhetoric awaits Xi. Just weeks before receiving the visiting Chinese president at the White House, President Obama had repeatedly blasted China for its alleged cyberattacks, and warned of U.S. entering "a race to weaponize the Internet."
While it is debatable whether China is in fact becoming a superpower on par with the United States, it is abundantly clear that in the world of the Internet, China and the U.S. are the two superpowers in all dimensions.
In recent years, there have been many accusations of cyberespionage and theft leveled at China by the U.S. government. While denying such charges, the Chinese note that revelations by Edward Snowden evidenced American cyber malfeasance. But the fact is that commonly accepted rules in cyberspace do not exist.
Global governance of the Internet will not be possible without the two countries' cooperation. Unlike nuclear weapons, trade and finance, the Internet is an open arena with no established rules. Effective governance is badly needed.
Now, it seems, it is cyber war, not cyber governance, that will consume the energy of Obama and Xi.
Yet, unfortunately, since the end of July, tides have been turning against the formation of a constructive environment that fosters bilateral cooperation in cyberspace. Mr. Obama's confrontational rhetoric has been further hyped by the media, and it seems to intensify existing conflicts in U.S.-China cyber relations. Now, it seems, it is cyberwar, not cyber governance, that will consume the energy of Obama and Xi.
This is wholly unnecessary and counterproductive. The absence of accepted rules is the root cause of current disputes. As the role of the Internet becomes ever more significant in global affairs, the right way forward for Chinese and American leadership is to commit themselves to first building a benign cyber relationship between the two cyber superpowers. The "we-are-righteous, you-are-wrong" approach taken by the U.S. is premature to say the least.
Firstly, Washington needs to overcome its "Cold War mentality," which gives rise to constant fear and suspicion of a great power rivalry. A quarter century after the fall of the Berlin Wall, American grand strategy has yet to steer away from playing a "zero-sum game" with an imagined archenemy. Therefore, it is imperative for Beltway insiders to gradually reach a consensus that today's China is very much different from the former Soviet Union, that it now seeks mutual benefits and development instead of undermining America's position. Without such understanding, it would be very hard for American political establishment to overcome structural distrust toward China, especially in global cyber governance.
Why Not Cyber Cooperation?
Secondly, it is precisely in the interest of the U.S. to take the initiative to strengthen cyber cooperation with Beijing, just as it did in striking the historical climate change deal last November. The USCIIF is an ideal platform for promoting cooperation, trust and mutual prosperity. It would be detrimental to both countries and the progress of Internet development around the world if the relationship between the two cyber superpowers are allowed to deteriorate.
Perhaps American entrepreneurs know better than American politicians. Having realized the immense potential to capitalize on each other's comparative advantages, American tech giants such as Apple, Amazon, Cisco and IBM, along with up-and-coming new generation of players such as Uber, are in Seattle working with their Chinese counterparts including Jack Ma of Alibaba, Pony Ma of Tencent and Robin Li of Baidu.
Such constructive initiatives will not only catalyze a series of far-reaching reactions that benefit the global Internet industry, but also contribute tremendously to the U.S. economy from within. The synergy resulted from U.S.-China cooperation could prove to be great incentives for political leaders who are brave enough to face up to lobbying pressures and adopt a long-term view in decision-making.
Thirdly, Washington should encourage Beijing to take a more proactive approach to tackling common cybersecurity challenges. Prior to his visit, as a friendly gesture, President Xi had sent his special envoy Meng Jianzhu to meet with U.S. Secretary of State John Kerry and other senior officials to discuss how the two countries should fight cyber crimes together. Unfortunately, President Obama seemed to mistake China's initiative for some sort of bargaining chip in domestic politics. Mr. Meng went home rather empty handed.
Perhaps American entrepreneurs know better than American politicians.
A more responsible way of looking at U.S.-China cyber relations would be to recognize that cyber conflicts and cooperation between the two countries as the "new normal." Naturally the best way to manage the relationship should be to listen to each other and treat each other as equal partners. Only on that basis, can we begin to construct the much needed rules to govern the global cyber commons.
The strategy of pressuring China, forcing it to make concessions, will not become a lasting model of U.S.-China interaction in the cyberspace, even though the U.S. still enjoys significant strategic advantage in global affairs.
The essential spirit of the USCIIF is cooperation. Only by exploring new dimensions of cooperation in the digital economy, could the U.S. and China respond to new threats to cybersecurity, and promote mutual development and prosperity. It is unwise to call China's overture a "conspiracy" and dismiss it as "flexing tech muscles." As a Chinese saying goes, "the world is more beautiful when one adopts a long-term view and keeps an open mind." Now, Silicon Valley is leading. Will Washington follow?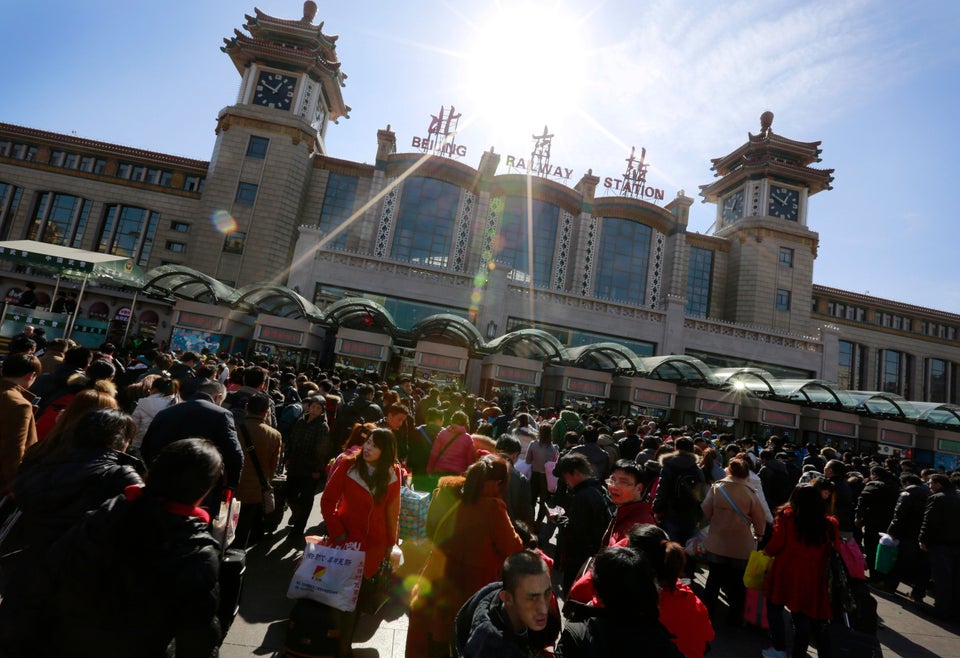 New Year Migration
Popular in the Community