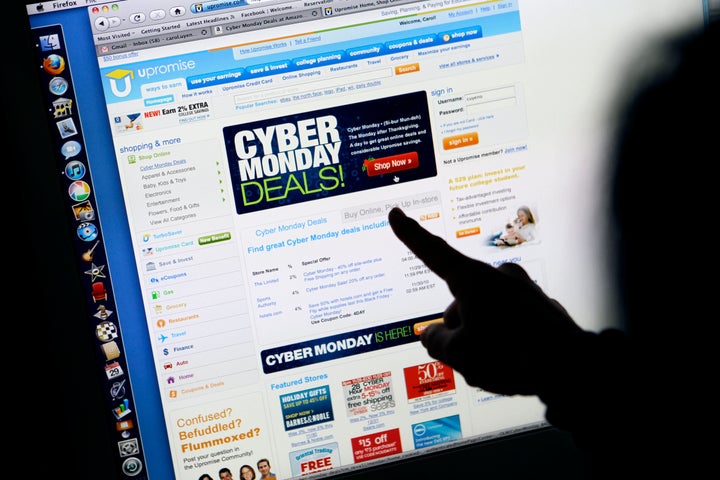 This Monday, November 28th is traditionally known as Cyber Monday. Cyber Monday is a post-Thanksgiving online shopping day that has grown since its inception in 2005. Online retailers lure consumers to do their holiday gift buying online with special discounts and free shipping turning it into one of the biggest online shopping days of the year. Last year, Cyber Monday sales topped one billion dollars in revenue for online retailers and it is expected to do the same this year.
I'll admit I've been lured in by some of these deals myself and much of my family's conversation around the dinner table on Thanksgiving was talking about Black Friday deals. It made me wonder why the days after Thanksgiving, a day for reflection and gratitude, is synonymous with great deals and what can we do to put the giving spirit back in Thanksgiving.
This year I want to start a new tradition, a new movement to encourage cyber shoppers to become cyber givers as well. My challenge to you is when you finish your Cyber Monday shopping, why not go to your favorite charity's website and make an online donation in honor of Cyber Giving Monday. Then, help spread the word about #CyberGivingMonday by posting on Facebook or sending a tweet to encourage your family and friends to follow your lead as a cyber giver.
So, what charity will you support on Cyber Giving Monday? Follow the #CyberGivingMonday hashtag on twitter for some inspiration.
My personal goal for this Cyber Giving Monday is to donate $5 to 24 different charities in 24 hours and I will tweet about each one. Together, we can turn Cyber Monday into one of the biggest days of online giving of the year as well.
Related
Popular in the Community