 (Reuters) - Internet sales jumped 30.3 percent on Cyber Monday, making it the biggest online shopping day ever, according to IBM.
Monday was also a record day for sales of Amazon.com Inc's Kindle electronic devices, the online retailer said, without saying how many it sold.
Besides the 30.3 percent increase from Cyber Monday of 2011, total online sales were up more than 36 percent from this year's Black Friday, according to International Business Machines Corp, which analyzes transactions from 500 U.S. retailers.
On Monday, when retailers offered big deals online for "Cyber Monday," online shopping peaked at 11:25 a.m. EST (1625 GMT), IBM said. That timing suggests that shoppers still check out online offers while they are at work, even though more people have high-speed Internet access at home than in prior years.
Amazon.com cut the price of the Kindle Fire tablet by $30 to $129 on Monday, and it was the company's most successful Cyber Monday deal ever, the retailer said.
Nine of the top 10 best-selling products on Amazon.com have been Kindles, Kindle accessories and digital content since the company unveiled new devices on September 6, it said.
Worldwide sales of Kindle devices more than doubled during the Thanksgiving weekend from the 2011 period, Amazon said.
More than 18 percent of consumers used a mobile device to visit a retailer's site on Cyber Monday, up more than 70 percent from 2011, IBM said.
Shoppers are increasingly using their mobile devices to buy, not just browse. The percentage of sales coming from mobile devices almost doubled to nearly 13 percent on Cyber Monday from last year, according to IBM.
The Kindle is available at stores such as Best Buy Co Inc, RadioShack Corp and Staples Inc. However, Target Corp and Wal-Mart Stores Inc stopped selling the devices earlier this year, opting to focus on products such as Apple Inc's iPad.
Shares of Amazon were down 0.6 percent at $242.11 in morning trading on Nasdaq.
(Reporting by Jessica Wohl in Chicago; Editing by Sofina Mirza-Reid and Lisa Von Ahn)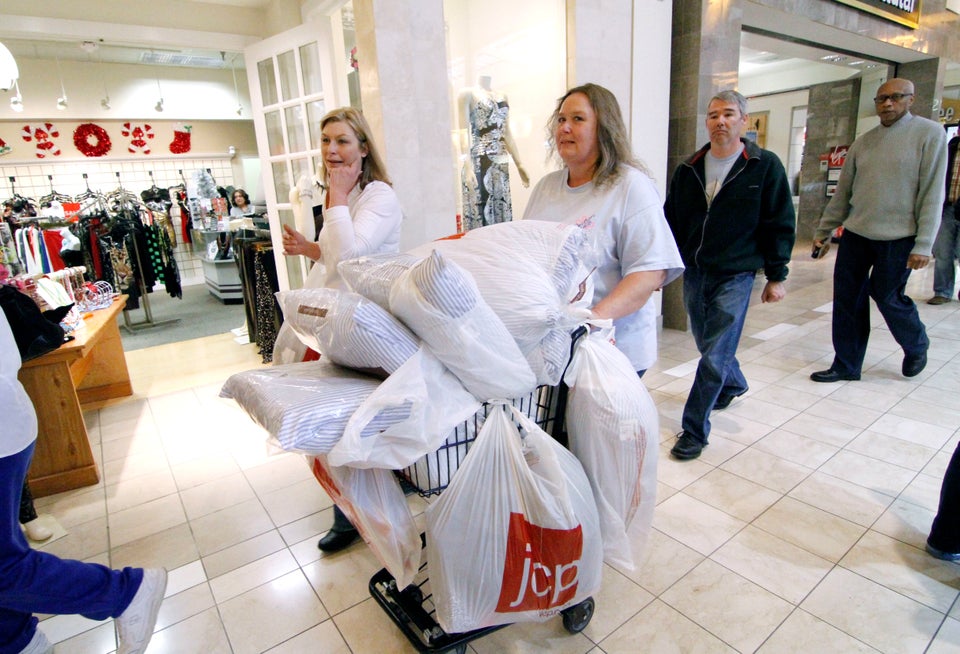 Black Friday Shoppers Across the Nation
Popular in the Community