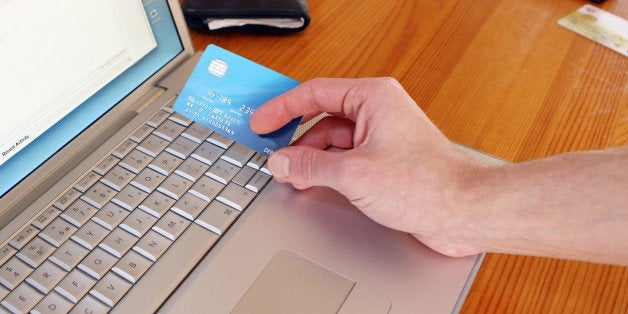 If you plan to go online on Cyber Monday to score some deals for your holiday shopping, you're not alone. Last year, 131 million people shopped online during the Monday following Thanksgiving, according to USA Today, spending nearly $2.29 billion.
For this year, we tested out some of the best online tools to make Cyber Monday a little less hectic for you. We also spoke to consumer expert Andrea Woroch to get some tips on how to optimize your online shopping.
Do some research over the weekend before you go online on Monday. You can start your search with our partners at DealNews, a site that spends all year researching the best sales.
Make a list of what you want in a draft in your email or as a Google Doc. Woroch recommends bookmarking pages and saving your payment information on sites you'll know you'll be using.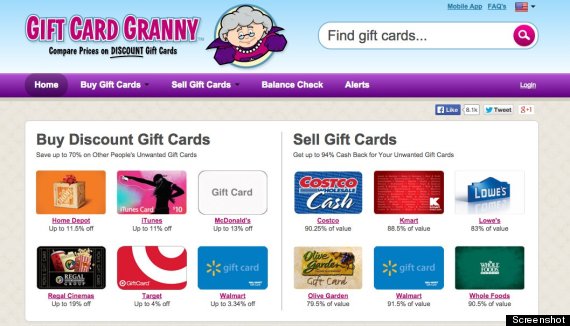 Visit a site like Gift Card Granny if you plan to spend a lot at one store for Cyber Monday.
If you know you'll be shopping at a certain site, one way to save money is to buy a discounted gift card ahead of time. Sites like Gift Card Granny sell people's unwanted gift cards, and you can save anywhere from 3 to 70 percent.
2. Download A Price Comparison Tool
Even with a bunch of research into the best deals on Cyber Monday, you may still be spending too much. Make sure you're truly getting the best price by downloading a price comparison browser extension. One of the best free ones out there is PriceBlink -- not only because it browses the most number of trusted online merchants, but also because it combines many functions of other sites into one single tool.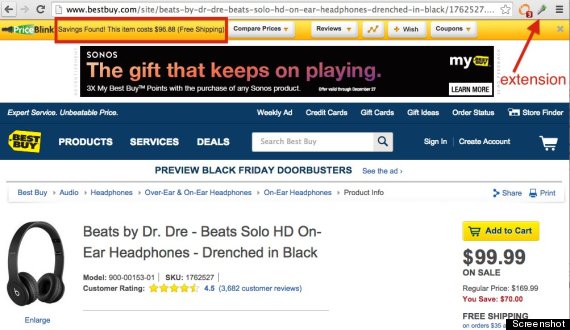 PriceBlink automatically checks prices on an item you're viewing.
Whenever you are on a product page, a yellow bar will pop up and notify you if your item is listed for less on over 11,000 stores across the web. Where PriceBlink stands out from other price comparison extensions is that it also shows a chart of price trends, so you can see if it's truly the right time to buy.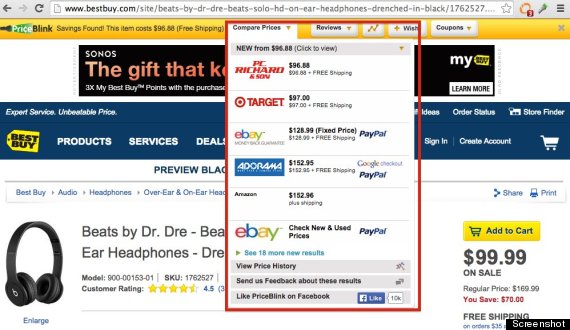 PriceBlink lets you click directly to cheaper retailers and view price history.
If you add an item to your Wish List (another button in the browser), PriceBlink will notify you if the item's price drops in the future -- something PoachIt.com, an app and browser extension, is also well-recognized for. PriceBlink also gives you coupon codes. It's available for Chrome, Firefox or Safari.
3. Look For Automatic Coupon Codes
A lot of sites offer discount codes in the lead up to Cyber Monday. You can find some of them using PriceBlink, but other extensions are helpful in this department as well. Honey for Google Chrome or Coupons Helper for Firefox are two we recommend. Both browser extensions will automatically apply coupons to items in your cart.
Woroch said her favorite coupon site is Coupon Sherpa because it allows you to search by store and product categories. While many sites have outdated codes that don't work anymore, Coupon Sherpa is backed by a team that curates and categorizes sales, she said.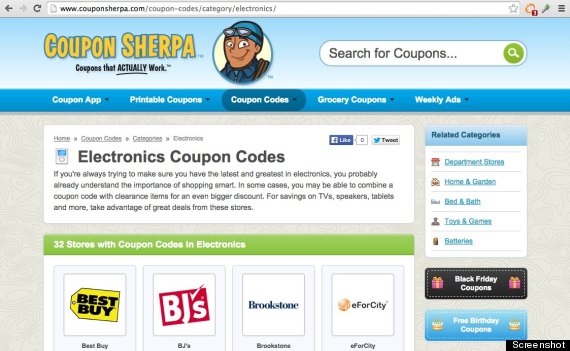 Coupon Sherpa offers in-store and online discount codes.
If you're going to be buying a lot and often, you might want to sign up for a service like Freeshipping.com. The subscription service is similar to Amazon Prime, and offers free shipping from retailers like Best Buy, Walmart and Sears and cash back for a monthly fee of $13.
And if you need to meet a minimum order to get free shipping from a major retailer, Woroch suggests checking whether the company offers in-store pickup for free.
Before You Go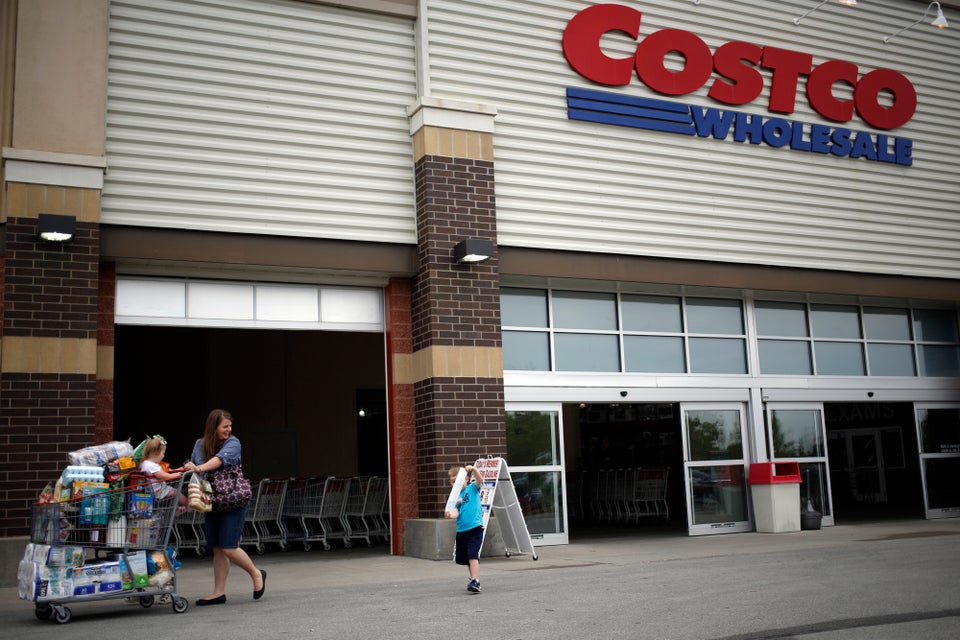 13 Stores That Won't Open On Thanksgiving